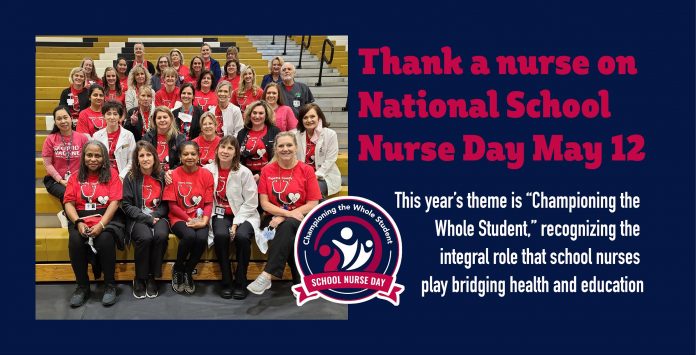 Now more than ever, our school nurses deserve our gratitude. In a year with an intense focus on student and staff health, they have been integral in ensuring learning can continue in a safe manner. National School Nurse Day on May 12, 2021 is the perfect opportunity to show gratitude, and Fayette County Public Schools is asking the community to join them in saying thank you.
Since 1972, National School Nurse Day has been set aside to recognize school nurses. National School Nurse Day was established to foster a better understanding of the role of school nurses in the educational setting.
The theme for 2021 is "Championing the Whole Student," recognizing the integral role that school nurses play bridging health and education to improve each child's cognitive, physical, social, and emotion development, regardless of whether they are physically present in school or not. School nurses champion the whole student every day of the year, but, on National School Nurse Day, we take special time to celebrate and recognize the contributions that school nurses are making to the health and learning of our nation's 50 million children.