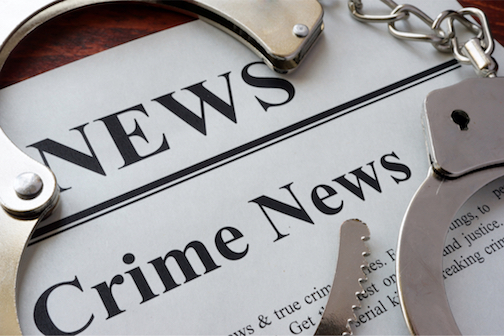 So it was Tuesday night and Mathew C. Haglund, a male friend and two women had been having a good time at a Peachtree City bar, according to Peachtree City Police. It went bad when the women and then some bystanders tried to persuade Haglund from driving home from the bar, and he threatened, "Someone is going to die tonight," said Police Lt. Chris Hyatt.
The night of March 16 ended with Haglund, 25, of Dallas, Ga., being charged with aggravated assault, possession of a firearm in the commission of a crime, terroristic threats and driving under the influence of alcohol, police said.
Haglund had been playing pool and had too much to drink, police said. The women with him tried to convince him to take Uber as they took the dispute outside the bar. When his friends and some bystanders tried to take his vehicle keys, Haglund lifted his shirt to show a handgun in his waistband, but was unable to pull the pistol out of its holster, police said.
The group convinced the intoxicated man to hail an Uber ride, which he did. But when he got home, Haglund apparently decided to take another vehicle and drive it back to the bar to retrieve his vehicle with the handgun left on the front seat, Lt. Hyatt said.
Police stopped and arrested him for DUI on a residential street — Hermitage Place — where he had gotten lost on the way back to the bar, police said. Haglund was still in the Fayette County Jail on the felony charges as of Thursday afternoon, according to the jail report.
Entering autos turns into entering a jail cell
While breaking into parked, unattended vehicles may seem like a low-risk crime for the criminals who practice the thefts, good detective work by members of the Fayette County Sheriff's Department ended in jail and multiple charges for Michael G. Payne, 66, of Lithia Springs, Ga.
It started with a Feb. 27 complaint that a man was seen pulling on door handles in the parking lot of Gym Sports Academy on Ga. Highway 54 just north of Peachtree City. Surveillance video showed a man whose face had showed up in dashcam video in November 2019 doing the same thing but with more success, according to the report from Fayette County Sheriff Barry Babb.
In the earlier case, a dashcam in the parking lot of Whitewater High School, off Hwy. 85 South, got good video of a man looking just like the gym door puller, but at Whitewater, the guy actually broke into two vehicles, the report said.
Based on those two video appearances more than a year apart, deputies used other license plate cameras to build a case that led them to Payne, Sheriff Babb said. Payne was charged with two counts of entering autos and with loitering, prowling and attempt to enter auto, Babb said.
Atlanta man charged with child molestation in Fayette
Deputies have charged Victor M. Hernandez, 20, of Atlanta, with enticing and molesting a juvenile under the age of 17 in an incident that was reported March 15. He was booked into the Fayette County Jail March 17 and remains jailed on $22,440 bond, Sheriff Babb said.
No details were given as the location or the circumstances. The charges are child molestation and enticing a child for indecent purposes. Two additional charges of aggravated child molestation are expected to be lodged against Hernandez, the report from Babb said.