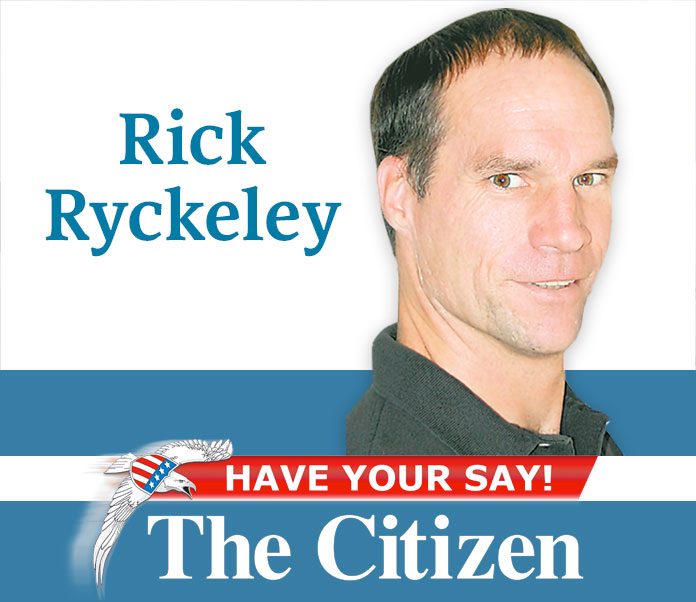 Major life changes usually happen when you least expect them. Such was the case for The Wife and me last Saturday.
The weekend day started out as usual, with our two granddaughters venturing downstairs looking to give morning hugs and kisses to their Big Papa and Gigi. Then came the text message that would soon change all our lives forever, "If you want him, he's yours."
"He" is a double doodle, the last one of a litter of ten. When I read the text message out loud, I don't know who yelled the loudest and jumped around the most, the granddaughters, The Wife, or Yours Truly.
The year-long search for our new four-legged companion was at an end … almost. First, we had to meet each other, just to make sure we all got along.
To be honest, before last weekend, the only doodles I was familiar with were the ones I did on my papers when I was supposed to be paying attention during school.
Little did I know that being a mixture of golden retriever, poodle, and Labrador retriever, a doodle is a much sought-after breed. And what about a double doodle? Why, that must mean it's twice as sought after than just a doodle. Or, as The Wife explained on the way to our afternoon dog meeting, a double doodle is when the male and female dogs are both doodles. Mom and dad are both doodles and they had ten double doodle puppies – now that's a lot of doodles in one house.
Before we met the friendly dad, whose light tan head looked just like a giant teddy bear's, I knew his son would be ours. Before we met mom, a magnificent, tall blond who pranced like a show horse around the living room, I knew the last of her litter would be ours.
I knew all of this because, before we even pulled into the driveway, The Wife had already named our four-legged soon-to-be companion. Therefore, please let me introduce to you the newest member of our family: Sir Dudley, a blond, six-week-old double doodle.
I have a feeling Sir Dudley and I are going to be best buddies, with many a story written about our adventures together. But first, we had less than two weeks to "puppy safe" our house.
It's only been four days since that first meeting but already there has been a whirlwind of activity getting ready for our new arrival.
Decisions had to be made about where to put the puppy bed and what kind of crate, collar, leash, chew treats and pull and play toys to buy — not to mention the all-important training pads.
We still have to install child gates at the top of steps, research the best food, buy a winter sweater for those long walks (for me, not the puppy), make the first appointment with our favorite veterinarian, and subscribe to online training courses and pet supply stores who deliver. And one of the most important purchases of all? A safety harness and chair cover for my car.
Yes, Dear Reader, soon you may see Sir Dudley and me riding around our fair town. Just so you don't confuse us, he's the handsome blond with the curly hair.
[Rick Ryckeley has been writing stories since 2001.]