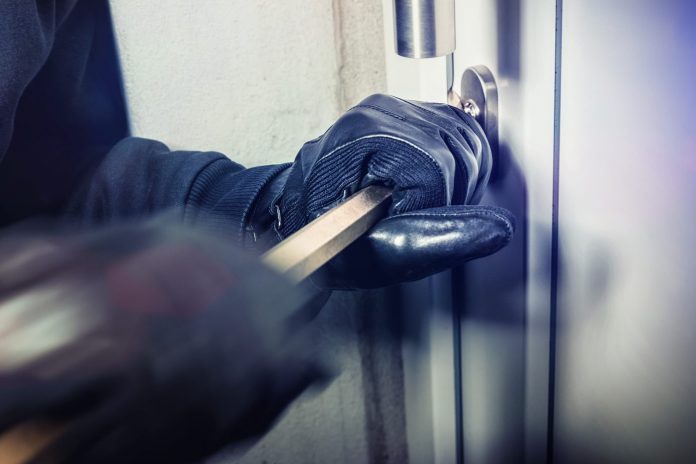 A forced entry into a computer and cell phone repair store at the Fayette Pavilion on Dec. 27 resulted in thieves making off with a computer and cash. Investigators are looking for a male and female who left the area in a Ford F150 pickup.
Fayetteville Police Department spokesperson Ann Marie Burdett said officers on Dec. 27 at approximately 4:35 p.m. were dispatched to the TPK Wireless store at the Fayette Pavilion about an alarm call.
"Police arrived at the location and observed the front door deadbolt was locked, but the lock had been popped out of the door frame," said Burdett. "The officers searched the building to ensure no one was inside. The building was determined to be unoccupied. Police contacted dispatch to make contact with the keyholder."
Burdett said the keyholder arrived, and walked the premises with the police.
"The keyholder reported to the police that the alarm panel was pulled off the wall, the computer was out of place, a laptop was missing and a cash register containing approximately $100 was also missing," Burdett said.
Police observed from surveillance video images of one unidentified black male, and one unidentified black female had entered through the business's front door, Burdett said.
The female was wearing a red and black jacket, black pants and a black beanie-style cap. The male was wearing a black hoodie and blue jeans. The surveillance footage captured both suspects leaving the location in a white Ford F150 4-door pickup truck with chrome steps and tailgate down, traveling in an unknown direction, Burdett said.
Burdett said the Criminal Investigations Division and the Crime Scene Investigations Unit were contacted. The detective and CSI arrived on the scene, and the case was turned over to them. It is an open and active investigation, and they are pursuing all leads.