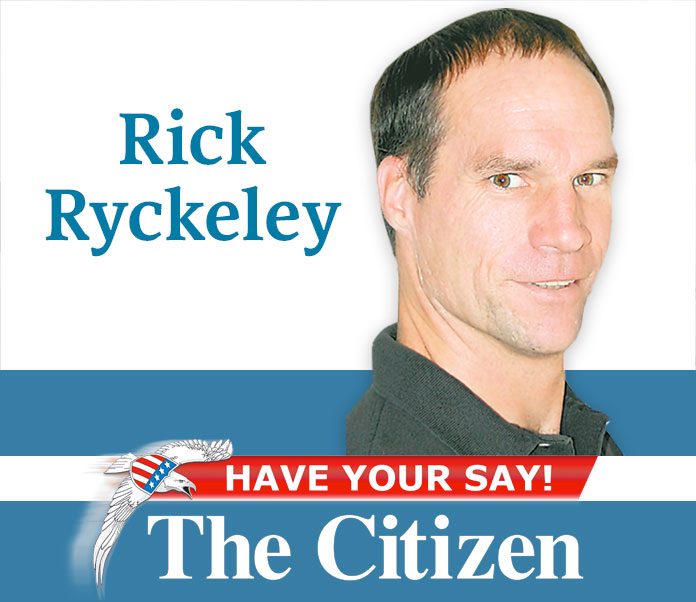 The directions were as simple as they could possibly be: mix equal amounts of bottle A and bottle B together for two minutes, then pour contents out and let dry.
After reading all the warnings on the side of both bottles, I knew my new clear-casting hobby would both be easy and save us lots of money with our kitchen and bath renovations. After all, with such simple directions, how hard could it be?
Around our house, Papa can do anything. Just ask our two granddaughters. Need a Barbie head glued back on? Papa can do it. Need dinosaurs and unicorns painted on bedroom walls? Papa can do it. Replace a broken bike chain? Papa can do it. Climb up the thirty-foot pine tree to get the pink kite? Papa ain't doing it, but he can order a new one off Amazon.
Around our house, if there's anything broken or needs to be done, Papa can do it. I've always enjoyed the challenge of learning new things, especially when learning new things involve buying new tools. So imagine my excitement when The Wife asked what I thought about having the girls' small bathroom remodeled. My response was, "Papa can do it!"
After offering that we could clear-cast a new bathroom countertop, The Wife glanced at me in disbelief. However, my telling her it could look just like Carrara marble didn't make the disbelieving look go away. I'd have to show her.
The easiest way for me to learn something new is to watch a how-to video. Luckily for me, there are over 400 "How to Clear Cast" videos on YouTube. After watching just two of them, it was obvious to me I had to buy some new tools, so a quick trip to the giant hardware store with the orange roof was in order. And, since it was right on the way, a quick stop at the new coffee place on top of the hill was in order too.
The video instructed me to use MDF (medium density fiberboard) for the countertop and a table saw to cut it. Having neither, I bought both. Returning home, I turned one side of our garage into a makeshift woodworking room. After cutting the top to size, it was time to watch more of the video. To look like real marble, the edges of the top had to be curved. Having no router to curve the edges, another trip to the hardware store followed by a quick lunch at the coffee shop was next.
After spending an hour learning how not to use a router and a new bandage covering the router cut on my right hand, I was able to use it successfully (both my right hand and the router). Now it was time to paint the MDF countertop with the special epoxy that would allow the clear cast to stick.
In between the two coats of epoxy, the countertop had to be sanded with a random orbital sander. Didn't have one of those so it was back to the hardware store. With the countertop cut to size, painted, and sanded, it was now time to mix the clear cast, adding silver and diamond flakes to simulate the marble.
It was at this time I realized that I should've already ordered those. Two weeks later they came. Now the counter was clear casted, but after drying, there were drips on the underside. The video said using a grinder would smooth down any hardened drips. Didn't have one of those so it was back to the hardware store with a stop off at the coffee shop on top of the hill on the way back home.
Finally, a month after starting and five new tools later, I installed the new Carrara marble countertop in the granddaughters' bathroom. The girls think it looks like real marble. Papa here thinks it looks like real marble. What does The Wife think?
She responded that she'd love a new top made for the makeup dresser she had as a little girl and asked, "Could you make one that looks like Carrara marble?"
The dresser has a curved front. You need a special jig saw to cut wood into a curve. Don't have one of those, but I knew where to get it. So the next day, right after I watched a video on how to use a jig saw, I headed back to the giant hardware store.
After I finished her make-up dresser, I asked, "What do you think about new countertops for the kitchen? I just got through watching a video on how to make wood look just like black granite!"
The Wife gave me a hug, kissed me, smiled and replied, "Papa can do anything." After watching how-to videos, buying a bunch of new tools, and drinking a lot of caffeine, he sure can.
[Rick Ryckeley has been writing stories since 2001.]