SPONSORED FEATURE
ForeverLawn® West Georgia is bringing the absolute best in synthetic turf to Fayette, Coweta, and the rest of West Georgia. Artificial turf has evolved immensely from what it used to be and is one of the fastest-growing markets within the green industry. ForeverLawn® Inc. has revolutionized the turf industry with innovation and premium products that other manufacturers simply can not match in terms of quality, performance, and value.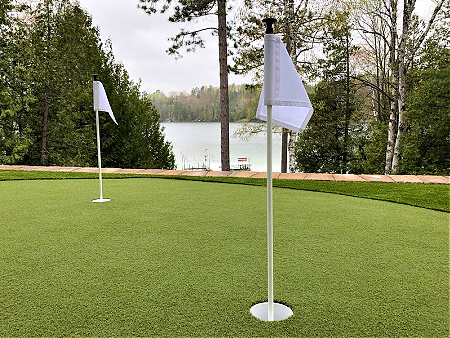 ForeverLawn® Inc. has set the bar by out developing all other turf companies in five major vertical brands that cover any application imaginable. Those brands are K9Grass®, Golf Greens®, SportsGrass®, Playground Grass™, and ForeverLawn® landscape. Designed to perform as good as, or better than real grass, these turf products make green space a possibility for anyone. ForeverLawn® has seen a major rise in home putting greens and bocce ball courts over the recent months.
Synthetic turf is a great solution to muddy or shady backyard areas as well as kennels indoors and outdoors. Turf as decking around swimming pools is also a very popular application that softens up the hardscape and keeps the pool free of grass clippings for minimal maintenance. Clients who own vacation, rental, and lake homes use turf more and more to reduce maintenance requirements and overhead.
Even though ForeverLawn® is being used all over the country, most potential consumers have never had the chance to experience synthetic turf in the landscape. Soon you will be able to visit the outdoor display at Vining Stone in Sharpsburg, Georgia, and see it for yourself.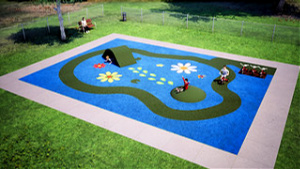 The team at ForeverLawn® West Georgia is working on a really nice area for kids to hang out while parents shop for stone and landscape products. The elevated paly area will feature ForeverLawn® landscape grass with real turf adjacent to it. You will easily be able to compare and contrast to see if artificial turf is right for you. Nick, at Vining Stone has samples of all of the ForeverLawn® brands as well as product knowledge, construction, and design experience. He also provides materials for projects and can help with advice for the do-it-yourself type.
ForeverLawn® West Georgia can help you estimate turf needs and ship directly to you or your contractor. A local representative can walk you through the install process and provide some assistance along the way. Or allow a ForeverLawn® certified crew to install the turf and provide turn-key solutions for any situation!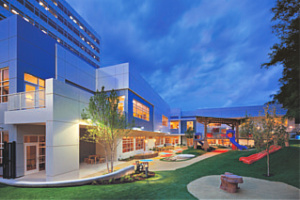 ForeverLawn® West Georgia is unique in a sense because their local presence, as a dealer, allows any other company to add premium synthetic turf to their scope of work. They are eager to work with companies of all sizes, architects, and city planners. Local install teams are always available and close by. These professionals can assist with project planning, design, installation, renovation, and maintenance of synthetic turf. For most residential clients, a salesperson will be able to provide information and education, a solid estimate, a contract, take a deposit, and schedule your project all in one consultation. This saves valuable time and helps speed up turn-around time. ForeverLawn® has the most advanced 15-year warranty and superior warranty tracking system-the Closed Loop Warranty System. ForeverLawn® West Georgia represents the very best products and workmanship that the industry has to offer.
The team at ForeverLawn® West Georgia has a combined 40 years of experience in the landscape industry. They are experts at artificial turf and proud to only provide the absolute highest quality turf. Years of experience have taught them that the highest quality product adds the most value to a property. Property owners will see the best return on investment when they invest in ForeverLawn®.
Call today to speak with Evan or Matt, your local sales representatives at 678-986-5281, or go to ForeverLawn.com/wg. Consultations are always free.