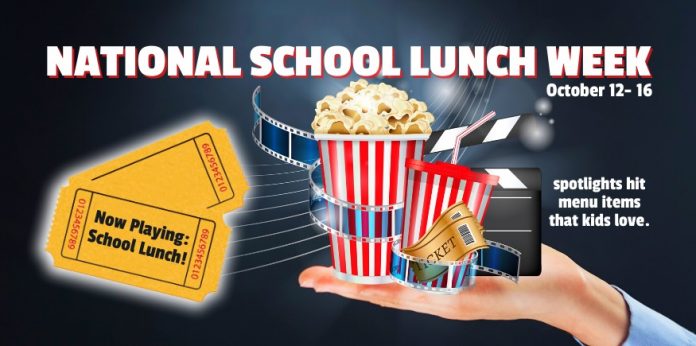 The Fayette County Public School System will celebrate National School Lunch Week from October 12-16.
National School Lunch Week, founded in 1962 by President John F. Kennedy, recognizes the National School Lunch Program, which serves healthy lunches to over 30 million children each day.
This year's theme, "Now Playing: School Lunch!" spotlights hit menu items that kids love while capitalizing on the popularity of movies to appeal to students in all grade levels.
In keeping with the theme, School Nutrition Director Kokeeta Wilder says, "This week we are showcasing some of our students' most favorite menu items."
To kick off the week, the school nutrition program will offer students menu items including the Walking Taco, chicken and waffles, as well as added celebration dessert items.
Continuing the celebration, students will have the opportunity to win $25 AMC theater gift cards.
The federally-funded National School Lunch Program provides nutritionally balanced, healthy meals to students every day. The program requires all schools to meet strict nutrition standards that limit calories, sodium, and unhealthy fats. School lunches must offer servings of fruits and vegetables, whole grains, lean protein, and one percent or fat-free milk. Well-balanced, healthy lunches give students the nutrition and energy they need to remain actively engaged in classroom learning.