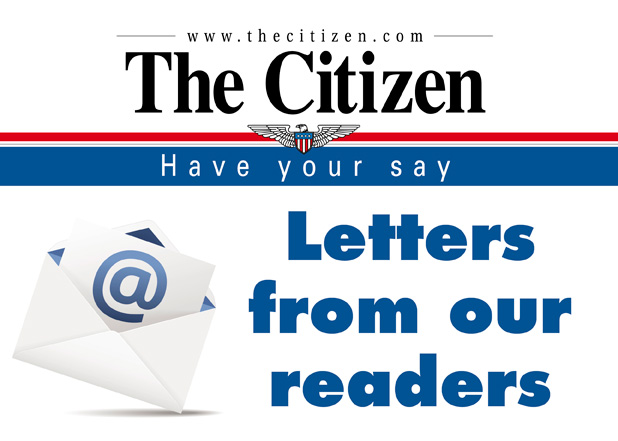 We're at a horrible impasse, aren't we? One side thinks the other is irredeemably racist and bigoted, incapable of rational dialogue and deserving only of scorn and derision, while the other side thinks their counterparts foolish at best, and dangerous fanatics at worst. These sentiments can easily be said of both sides, depending on the situation.
We have to find common ground somehow and learn to live with each other, if not love each other as some itinerant preacher commanded 2000 years ago.
We also have to be able to speak the truth about these topics without fear of being attacked or de-friended or fired. This is one of the most disturbing aspects of today's political discourse … that it is no longer a discourse.
Rather, we have a situation akin to what is seen in totalitarian countries. If you say something that seems or can be construed as being of the incorrect ideological bent, you risk social and even professional harm.
We can't solve problems if we can't have an honest dialogue and instead resort only to insults, shouts, and slogans. That is why our founders enshrined the freedom of speech as the first amendment in our Bill of Rights.
So I would ask the left to not assume the worst about your political opposites, and to stop judging people so quickly as being some sort of heinous bigot. After all, don't people on the left constantly condemn conservatives for being judgmental about a range of moral issues? Perhaps follow your own advice and refrain from judging your fellow man or woman and instead focus on the content of their arguments.
We on the right need to do the same, of course, but should also seek to better understand the reasons for the rage we see from the left. I am tempted to dismiss it, to "fight fire with fire" and get as angry at them as they are at our society or nation. But that doesn't solve anything.
Instead, we should perhaps wonder what kind of hopelessness and despair is driving this anger? After all, there is a large swath of our population who are, for a variety of reasons, effectively cut off from the promises and opportunities of America, and feel an understandable resentment toward a system that seems to deny them any chance of success. We can debate why that is, but those feelings are real and painful.
I would also argue that we ignore the plight of the under-class pretty consistently. Or, some of us use their suffering to gain power. Some, on both sides, tell poor people that one solution to their woes is to kill the babies in their wombs. I can understand if they resent the larger society who ignores, condescends, or condemns them in such a manner.
But we all agree that their plight should be addressed constructively and that we would have the highest chance of success if we could work together and discuss problems honestly and frankly, without assuming the worst of the other's motives.
We should also focus much less on the sins and failings of our political foes. When you're consumed with the negative aspects of another person or ideology, you're generally working very little on being a better person yourself. I am as guilty of this as anyone!
One final idea: next time you feel like protesting or sending an angry tweet or badmouthing your real or imagined enemy, do an act of kindness for someone, even if it's only a positive thought or short prayer. Imagine what our country would be like if everyone did this … if we, as a rule, returned good for evil.
In the end, we are all called to care for each other and to love our neighbor, not hate them. Hatred is the enemy of peace, so if your feel it in your heart for any reason, no matter how justified, seek to replace it with love and you will make the world a better, happier place.
Trey Hoffman
Peachtree City, Ga.