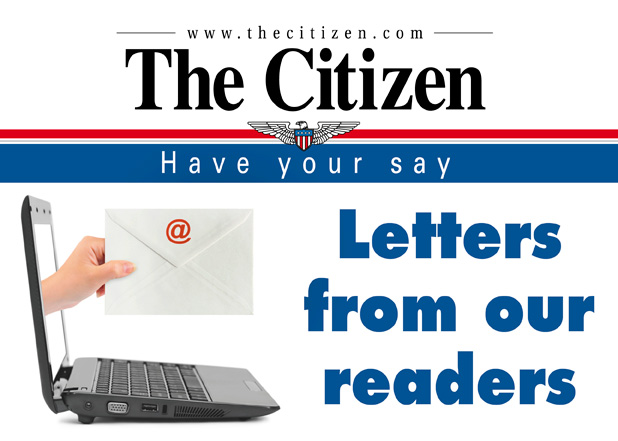 Dear Mayor & Council Members, I can assure you that you have angered the 425 homes of Planterra Ridge, representing approximately 1,500 Peachtree City citizens with the Livable Centers Initiative proposals.
Proposing multi-family development on land that should remain public greenspace is about as far from the Peachtree City model as I have witnessed in 25 years.
First, no one can find any evidence of the city asking local stakeholders (e.g., Planterra Ridge, Cardiff Park and others) for consultation prior to the creation of the LCI proposals. This is not a community-driven process.
My heart sank at the thought of building a multi-family development adjacent to Drake Field and in the West Park office area. Understand, please, that local citizens are straining to figure out why the City Council would even contemplate such proposals.
All of the LCI projects, residential in nature, appear to create an additional burden on the intersection at State Routes 54/74 (not even included in your LCI survey) and our already tenuous school attendance districts (also not considered in the LCI plan).
Likewise, the proposals exacerbate the residential-heavy tax base situation with the addition of more residents consuming more city services, driving up costs for all residential taxpayers.
One of the chief complaints about the city beyond traffic congestion is the lack of land for corporate headquarters. The LCI does absolutely nothing to address this problem, totally ignored.
Second, concerning the proposed LCI projects in Planterra Ridge, the Peachtree City Development Corporation gained rezoning approval with the provision of the preserved greenspace at the Planterra Way entrance. The Tennis Center was included to gain acceptance from the community. The subdivision was constantly assured that the green buffer would be preserved, and cut-through traffic would be minimized (I was personally involved in many of those meetings). We purchased our houses on the full-faith assurance of the city government regarding that site.
Major road congestion and cut-through traffic are significant concerns related to our safety and quality of life.
Constructing a road from the commercial shopping behind Cardiff Park to Huddleston Road and over to State Route 74 will add significantly to cut-through traffic in our subdivision, functioning to circumvent the 54/74 intersection with our subdivision being the path of least resistance and Huddleston Road already at a standstill pace. The city appears to be displaying an attitude of there is no need to be concerned about growing traffic congestion.
The consideration of demolishing of the Tennis Center, a venue promised with the residential rezoning for Planterra Ridge, after millions of dollars of taxpayer investment is unconscionable. Offering that the center is not profitable is unreasonable, especially since no recreational venue is profitable, nor were they intended to be so.
Third, you are beginning a process of creating the exact type of multi-family development that the City Council officially informed us was no longer a possibility at the time you removed the longstanding moratorium months ago.
Those new proposals, none of which have appeared in any of our previous land planning efforts, with absolutely no consultation from adjacent existing developments, are the anthesis of what you promised when you abandoned the moratorium.
Your constituents want you to please redirect your planning staff and LCI Committee towards more productive concepts that do not detract from previous planning efforts and city government agreements.
The city has a central theme of multi-use paths and golf carts. Peachtree City is unique and does not rely on urban walkable concepts. Residents stay off the roads and far exceed the traditional boundaries imposed by limited walkable plans. Is the city government losing faith in the multi-use path system and the benefits it provides?
The City of Fayetteville is already in the process of creating apartment units well beyond the market saturation point. Nearly all apartment complexes are owned by real estate investment trusts now and long-term maintenance is not where they focus.
We do an excellent job of attracting high income families and that is why we moved here. Likewise, when multi-family occupancy declines, it can be detrimental to the city in several ways.
Fourth, the so-called experts telling us what attracts young talent has been largely proven a myth.
Professor Richard Florida attempted to define a new economic class and claimed it is the future of our cities. Gullible land planners and government officials took the bait and are now being proven wrong.
Professor Florida's book "The Rise of the Creative Class" was largely based on his observations and anecdotal evidence. An errant philosophical land planning movement began (with the aid of real estate developers) telling local governments that the Millennials and Gen Xers only wanted to live in dense urban settings, did not want to own an automobile, preferred apartment living and refused to live in the suburbs.
During the great recession, it appeared that Florida knew what he was talking about, but when the economy returned, he was proven wrong on all counts. (See: "Richard Florida Can't Let Go Of His Creative Class Theory. His Reputation Depends On It," and "The Curse of the Creative Class, Richard Florida's theories are all the rage worldwide. Trouble is, they're plain wrong."
We need to stop following the illogical trendy disasters and recognize that Fayette County (Peachtree City) has been in the top two in Georgia on all positive statistics since the late 1980s. We still attract well-educated, civic-minded families and retirees with one of the highest median household incomes and home values in Georgia. We do not need to homogenize our development patterns and in-fill our greenspaces to resemble DeKalb, Fulton, Gwinnett and Cobb Counties.
Here is another reference regarding errant land planning concerning Millennials and Gen Xers:
"Breaking news: Millennials are getting older. And as they enter the next stage of life — marriage, kids, higher salaries — Gen Y is beginning its exodus from busy cities, just like the generations that came before it. Data released by the U.S. Census Bureau earlier this week show that some 27,000 millennials between the ages of 25 and 39 left big cities like New York, San Francisco and Houston in 2018 for greener, and less expensive, pastures, the Wall Street Journal reports. Chicago, Las Vegas, Washington, D.C. and Portland, Oregon, are also seeing large numbers of residents leave. That marks the fourth year in a row that there has a noticeable decline in the millennial populations in major cities."
Lastly, why is the mayor stating in the newspapers that our current system no longer works? As someone who participated in previous LCI efforts that worked in harmony with the city's planning theme, I can assure you that this current go-around will meet with stiff resistance.
Steve Brown
Peachtree City, Ga.
[Brown is a former mayor of Peachtree City and served two terms on the Fayette County commission.]