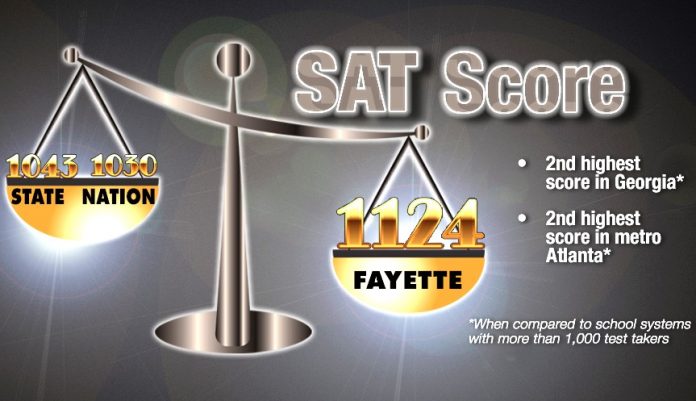 Fayette County's public school students outperformed both the state and the nation on the 2020 SAT, according to results released by the College Board.
Fayette students posted a mean score of 1124, which was 81 above the state's score of 1043, and 94 above the nation's score of 1030.
Fayette has the second highest mean score in the state and metro Atlanta when compared to school systems with more than 1,000 test takers.
In a comparative breakdown of the mean score, Fayette had an evidence-based reading and writing (ERW) mean of 567; the state posted a 532 mean and the nation a 520 mean. In math, Fayette had a mean of 557 compared to the state's mean of 511 and the nation's mean of 510.
Out of the 397 Georgia High schools with 2020 SAT scores, Fayette's schools are in the top 35 percent in the state with the highest mean scores.
McIntosh High came in eighth statewide with a mean score of 1209 (ERW 603 and math 606).
Starr's Mill High was 21st with a mean score of 1161 (ERW 581 and math 580).
Whitewater High was 68th with a mean score of 1090 (ERW 560 and math 531).
Fayette County High was 126th with a mean score of 1050 (ERW 530 and math 520).
Sandy Creek High was 134th with a mean score of 1044 (ERW 533 and math 511).