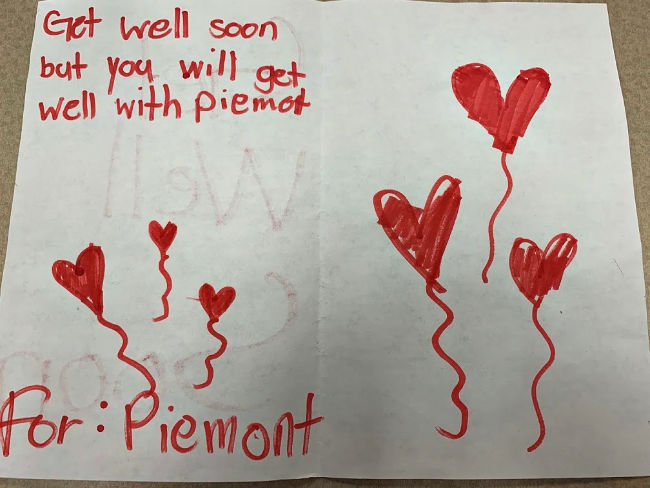 The coronavirus (Covid-19) pandemic has brought many challenges to the healthcare industry. One challenge many are encountering is navigating the visitor restrictions that local medical facilities have implemented. Piedmont Fayette Hospital has launched an email address for families and friends to send messages and well wishes to loved ones currently staying in the hospital.
"With a few exceptions, we have had to prohibit visitors to the hospital because of Covid-19 to ensure the safety of our patients and staff. This is understandably hard on our patients and families, so we've launched an email address to help them connect," said Steve Porter, CEO of Piedmont Fayette. "We look forward to bringing these heart-felt messages to our patients' bedsides."
The new email address will help let Piedmont Fayette patients know they're not alone during their stay and that their family and loved ones are here for them, despite the temporary restriction on visits to the hospital. If you would like to send your love and support to someone during their hospital stay, you may send them an email letter, words of encouragement, and/or attach up to three photos to PFHFeelTheLove@Piedmont.org. Please include the patient's first and last name and room number (if you know it) in the subject line.