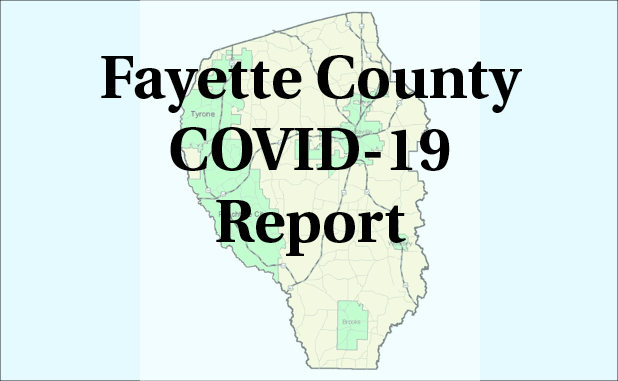 Coweta reports its first Covid-19 fatality — 
As of noon, Sunday, March 22, the state reports a total of 600 test-confirmed cases of the coronavirus, with 23 deaths, a fatality rate of 3.83%, according to the Ga. Department of Public Health.
Fayette County so far is holding steady at nine confirmed cases and one fatality, an 83-year-old man with an underlying health condition who died March 19, according to DPH.
Neighboring Coweta County has increased its number of confirmed cases to eight, with its first reported fatality.
A Newnan woman, 42, has become the first Coweta Covid-19 fatality after she died at her home Thursday night.
The woman, who reportedly was a local health care worker, did not have any underlying health issues, according to Coweta County Coroner Richard Hawk, as reported in the Newnan Times-Herald.
Neighboring Fulton County leads the state with 108 confirmed cases. Other adjacent counties are Clayton with 13, Coweta with 8, Henry with 7, and Spalding with 2.
The report says illnesses are distributed nearly equally between males (48%) and females (49%). Another 2% are of unknown sex.
The 18 to 59 age group accounts for 42% of all confirmed cases, while the 60 and over group is 31% of the total. Another 26% of the cases are of unknown ages, while the under-18 group still is only 1% of the total.
Commercial labs are ramping up their numbers of tests at 3,099 tests administered that produced 444 confirmed cases. The DPH labs administered 921 tests with 156 positive results.