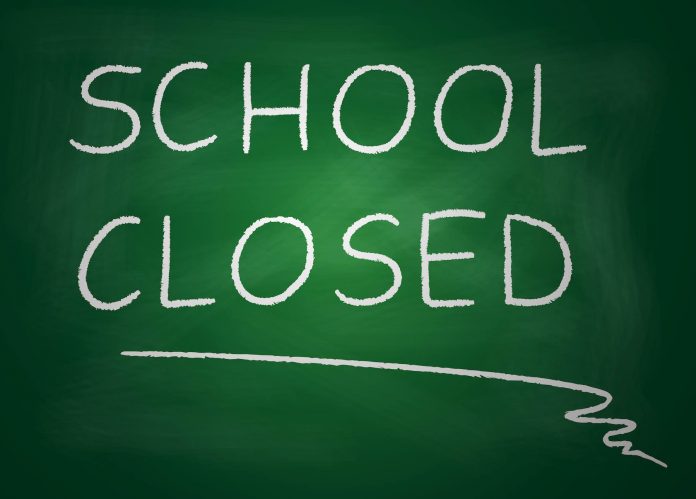 Fayette schools will remain closed through Friday, March 20, according to a message the Board of Education sent out today at about 11:30 a.m. The system will decide about what to do the week of March 23 by noon on Thursday, March 19.
The message read:
"The health and safety of our students, staff, and families is a top priority, and in keeping this priority at the forefront of all of our decisions, we are closing schools and administrative offices for students and staff starting March 16 through March 20 in an abundance of caution concerning COVID-19 (coronavirus). The closure affects all programming at the schools, including before and after school activities, all athletic and extracurricular practices and competitions, general facility rentals, and weekend events.
We will notify you by noon on March 19 about the operational status of our school system for the week of March 23 (our intention is to notify parents and staff on a weekly basis about school operations).
Students will participate in virtual learning during the closure. Teachers will contact students and parents through normal means of communication regarding instructions and assignments for virtual learning.  Pre-kindergarten, kindergarten, and first grade teachers will provide parents with a list of non-digital activities to continue learning as well as digital resources.
Families who need help with meals for any Fayette County student age 18 and under during the closure can come to the following schools Monday-Friday from 11 a.m. to 1 p.m. for assistance: Spring Hill Elementary and North Fayette Elementary. Distribution of food will be provided by a drive through service.
Again, the decision to close schools for next week is primarily precautionary. While we believe our schools are currently a safe environment, we will take extra steps this coming week to ensure that we are providing the healthiest learning and working spaces for our school community.
The most accurate source for information is the FCBOE website, so please refer to our website regularly for updates as they become available.
We have addressed the most common concerns and questions in our latest COVID-19 update that can be accessed by clicking here.
The health and safety of our students and staff is a top priority. We are continuing to monitor the COVID-19 situation and will post updates to this site as necessary."