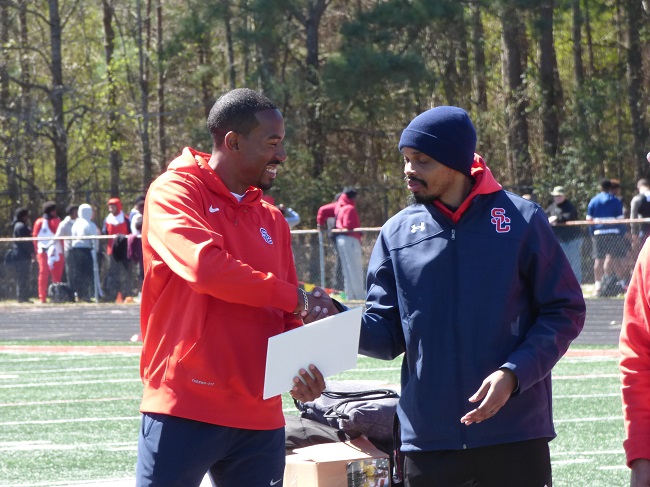 In the world of track and field, Christian Taylor stands out for his accomplishments in the triple jump and long jump. Taylor was at his alma mater, Sandy Creek High School, on March 7 where he was honored at the heavily-attended Christian Taylor Invitational.
Among his many accomplishments so far in his career, and while a student at Sandy Creek, Taylor won the triple jump gold medal and the long jump bronze medal at the 2007 World Youth Championship in Athletics.
Taylor continued his winning ways at the University of Florida.
In 2012, Taylor was a member of the U.S. Olympic team, winning the gold medal in the triple jump at the 2012 Summer Olympics in London.
Taylor took home the gold in the triple jump at the 2016 Summer Olympics in Rio de Janeiro, winning again in the triple jump at the 2017 World Championships in Athletics.
Taylor took his fourth world title in the triple jump at the 2019 World Championships in Doha.
To date, Taylor in competitions around the world has eight 1st place finishes in the triple jump, one in the long jump and one in the 4 x 400 meter relay.