Two candidates describing themselves as "conservative" have announced their intentions to run for two posts on the Fayette County Board of Education.
One will be running to replace the current school board Chairman Scott Hollowell of Peachtree City, while the other will be seeking the post now held by Barry Marchman of Tyrone.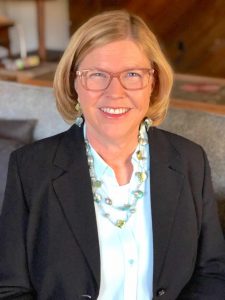 Blanchard a 'social and fiscal conservative'
Veteran teacher and life-long conservative Martha Blanchard on Feb. 28 announced her candidacy for the District 3 seat currently held by Hollowell, who ran as a Republican four years ago.
A resident of Peachtree City since 2011, Blanchard said, "I believe in putting students and families first. I am a veteran educator and children's advocate with the experience it takes to lead this school district to new heights of student achievement, innovation and creativity."
For nearly four decades, Blanchard had been involved in education in Texas.
"From teaching public school, private school, home school and on the university level, that experience makes me the perfect candidate to bring the changes to the Fayette County school board that will benefit students, faculty and families," Blanchard said.
A transplant from Texas, Blanchard said she has been passionate about conservative values and has been involved in conservative politics for decades.
"I am a social and fiscal conservative who will work tirelessly to protect our children and protect your investment in Fayette County," said Blanchard. "I care deeply about advancing student achievement by taking care of teachers and choosing curriculum that prepares students to be life-long learners, effective communicators and productive citizens."
Blanchard said she grew up in a family of educators, and brings the right experience to serve all the people of Peachtree City's District 3 and Fayette County.
With a degree in Physics from The University of Texas at Austin, Blanchard said she wants to see opportunities for STEM (science, technology, engineering and math)  education expand, especially for female and underprivileged students.
Martha and Joseph Blanchard have two sons in their twenties and have lived in Peachtree City since 2011.
Citizens with questions, comments, or who wish to volunteer to get involved with the campaign can contact Blanchard at marthablanchard27@gmail.com or at 678-310-5327.
Hough enters race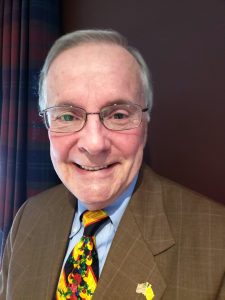 Peachtree City resident and financial services businessman Randy Hough announced Feb. 28 that he will run for the District 1 seat now held by conservative Barry Marchman, who is reportedly ready to step aside.
Described as a conservative Republican community leader, Hough currently serves as Chairman of Senator David Perdue's re-election campaign in Fayette County and as a Republican State Committeeman.
Hough said he wants to expand his participation by serving as the District 1 member on the Fayette County Board of Education.
Hough moved to Peachtree City in 1973, nearly 50 years ago, had four children go through the school system, and now has five grandsons either in or about to be in the school system.
Hough said his campaign is based on three main goals:
"I believe in fiscal responsibility, student protection and achievement, and empowering our teachers."
"Fiscal responsibility means to me that common sense budgeting should prevail over whimsical, trendy ideas that have little or no practical significance or reasons to fund."
"By student protection and achievement, I mean that not only should each student be provided with curricula conducive to growth in different areas of knowledge and skill sets, but they must have an atmosphere in which good character and high moral standards are emphasized at all grade levels and throughout the entire school system."
"Teachers should be treated as professionals because that's exactly what they are. Our county has a history of hiring only the best and brightest teachers available."
Hough holds an MBA in finance and studied Christian apologetics at Southern Evangelical Seminary.
His work experience includes a variety of positions in the financial services industry over the past 35 years.
Citizens with questions, comments, or who wish to volunteer to get involved with the campaign are encouraged to email solafide1@comecast.net, or call 404-405-7400.