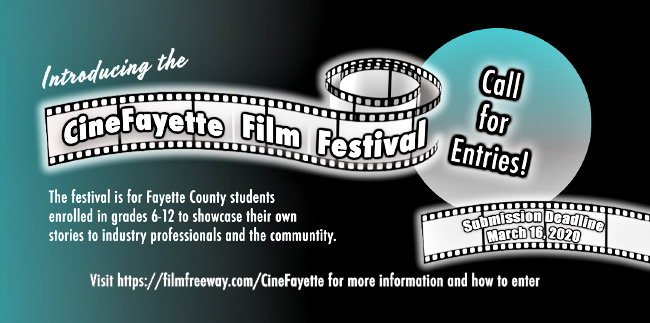 Are you a student who loves creating films? There's a film festival just for you. Fayette County Public Schools will be hosting its first-ever youth film festival called CineFayette, a festival for the school system's sixth through 12th-grade students to showcase their own stories to industry professionals and the community.
CineFayette wants to provide an opportunity for middle and high school students to present their creative work to the greater Fayette County community and encourage their passion for storytelling through film.
Each school will be able to submit up to six entries for judging. The submission deadline is March 16, 2020.
The film festival will take place on April 2 at Dogwood Church in Tyrone. All qualified entries will be viewed the night of the awards ceremony.
The student film awards will include Best Overall Short Film, Top Category Entry, Best on Screen Talent/Actor, Best Cinematographer, Best Editing, and Fan Favorite.
For more information and how to submit your film, click the link: https://filmfreeway.com/CineFayette