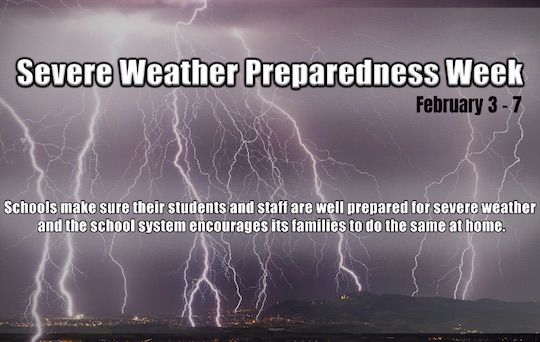 Schools make sure their students and staff are well prepared for severe weather, such as tornadoes, by having a plan and practicing it, and the Fayette County School System encourages its families to do the same at home during Severe Weather Preparedness Week February 3-7.
Sponsored by Ready Georgia, each day of the week has a different focus such as family preparedness, thunderstorm safety, tornado safety drill, lightning safety, and flood safety.
A fact sheet on Severe Weather Preparedness Week featuring daily safety pointers for various weather situations, as well as tips on how to stay informed about disasters, make a disaster plan, create a ready kit, and support community preparedness, is available on the Ready Georgia website, www.ready.ga.gov.