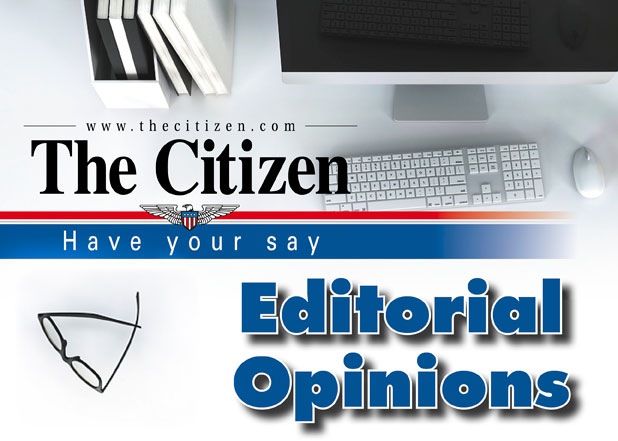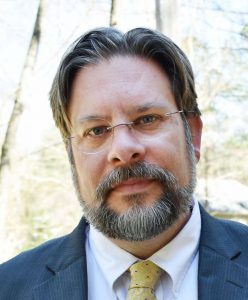 By MARK WALLACE MAGUIRE
---
I never wanted to be the guy to organize a conference for fathers of children with special needs.
I didn't want to discuss my child's diagnosis publicly, to be labeled as a "Fathers of a Special Needs Child" or to be in the, "Special Needs Family Club."
Of course, as the old cliche goes, if you want to give God a laugh, tell Him your plans.
My youngest son Andrew was born in 2007 with Cri du Chat syndrome, a disability which means among other health issues, he would be mentally and physically disabled. According to the dead-eyed geneticist at the Northside Hospital NICU who delivered the news, he would never be able to walk or talk, and babies like him, "were usually left at the end of the hall many years ago."
My wife and I were beyond shocked. We did not see this coming. There were no indications in all the pre-natal examinations.
This wasn't my life, I remember saying. Not this diagnosis. Not my child. Not by a long shot.
I was on the ascension with my career earning promotions on a yearly basis. I was involved in the community and served on several boards.
I was also the father to Andrew's brother, a healthy blue-eyed 1-year-old and was already mapping out our life, where we would visit Ireland together, attend UGA football games and hike and camp.
The entire axis of my reality shifted when we received the diagnosis. North was no longer north. What was important became insignificant? Things never thought or dreamt were reality. Words and phrases as foreign as Hebrew or Russian quickly became part of my vocabulary.
In the wake of the news, I searched for ways to fix the situation. That's what many men do. We like to fix things.
Up until that point in my life, I had been able to out-smart or out-work myself into or out of any situation.
But, Andrew's situation left me feeling helpless and hopeless.
We didn't give up on Andrew. We did everything we could to get him beyond that bleak diagnosis. We sought out therapies, advice and enrolled him into The Joseph Sams School, which was our impetus for moving from Smyrna to Fayette 10 years ago. (In spite of that diagnosis, Andrew has thrived due to people and places like the Sams school and while he may not run a marathon, there is beauty in his walking.)
But, despite no matter how I tried or searched I could not add that part of the missing chromosome, or bring peace to my wife's sadness or give my other son a typical brother. I felt like I had failed.
Black-winged depression, mighty rage and constant confusion became my daily companions.
I looked for support everywhere. Bookshelves were vacant when it came to men coping with a special needs child. The internet was mostly a void then as well and though that has changed since then, the community for fathers of special needs children is still relatively scattered, fractured and quiet.
I had scribbled about my own journey and thought of starting a blog. Not for me, but to help connect fathers of SN children together. But, who would want to read it, I wondered? Would anyone care? Would it come across as whining in this world where injustice reigns in everyone's lives?
My friend Adam Miller encouraged me to launch, www.specialneedsdadchronicles.com, almost four years ago.
The site hit a nerve. I soon began receiving messages from other fathers who had children with special needs. Lemy from Wisconsin wrote me, thanked me, questioned my faith and contributed a few blog posts. Madden from Tennessee posted on the site's Facebook page and started conversations that other fathers weighed in on. I published a book on my experience, "Confessions of a Special Needs Dad," a couple of years ago.
But, I still felt like there should be more. I wanted a conference or meeting where fathers could relate, share joys and triumphs, learn advocacy from others and, candidly have some fun as well by simply being ourselves in a "safe" environment where we didn't have to spend time explaining the challenges we face on a daily basis.
All my thoughts and frustration culminated in September 2019 when I took myself to task.
"Become the change you want to see," is a quote I like to use by Gandhi, but it is one thing to use a quote and another one to live it.
I decided to do it and figured if the Great Father could work through the broken men and women of The Bible to do good, he could do the same through me, and I began organizing "Special Needs Dads Conference South."
The conference takes place Jan. 25 at Fayetteville Christian Church from 10 a.m. to 3 p.m. and features speakers, question and answer sessions and tools for the journey. Yes, we will also have time to simply chat, share a laugh and eat some good food and enjoy amazing coffee from our presenting sponsor, Ignite FCC.
What's even better is thanks to donations from individuals and sponsors, we are able to offer this event for free.
I have been helped, aided and encouraged by countless members of the Fayette and metro community the last several months and am very grateful and blessed. You can read the bios and the agenda on the conference in an accompanying article and on our website at www.sndsouthconference.com. We also still have openings for volunteers and in-kind donations.
I think this conference is a prime opportunity to help fathers who have special needs children to connect in a world which generally ignores the least of these.
And if I can be that confident, maybe you can be too.
Remember, I never wanted to be the guy to organize a conference for fathers of children with special needs.
[Mark Wallace Maguire is the curator of the blog, "The Special Needs Dad Chronicles" and the author of six books including, "Confessions of a Special Needs Dad." His writing has been honored by organizations including The Associated Press, Georgia Sportswriter's Association and Society of Professional Journalists. Maguire is the father of two boys, one of which who has Cri du Chat Syndrome. He and his family have lived in Fayette for 11 years. His website is www.markwallacemaguire.com.]