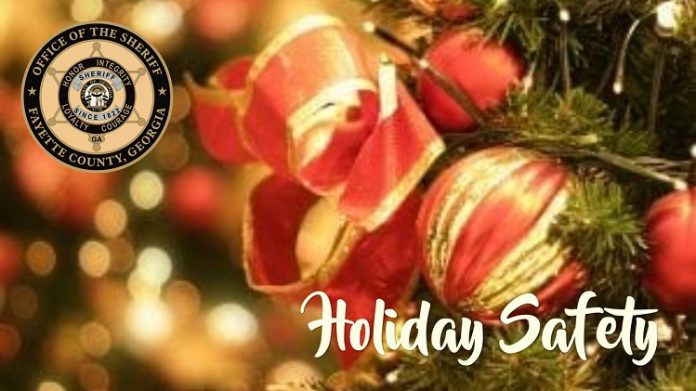 Internet sales of Christmas gifts is booming, yet there is plenty of activity at retail outlets across Fayette County. With that rush to find gifts at local retailers, Sheriff Barry Babb offered words of caution to help shoppers make sure those gifts are not stolen.
"The Christmas holiday is rapidly approaching. The holiday season is always a special time of year," said Babb. "It is also a time when busy people become careless and vulnerable to theft and other holiday crime. The season offers a prime time for thieves as many packages are left in vehicles."
Babb recommended that shoppers take the precautions to ensure that they are not a crime victim.
"Do not leave packages unattended or in an unsecured vehicle," Babb said. "If you must leave a package in a vehicle please store it in a locked trunk. Help us to ensure that your property is safe and secure."
Babb's caution is relevant given the realities associated with Christmas shopping. Many people, understandably, are more preoccupied with the Christmas gifts to be purchased than the safety required to make sure those gifts make it home to be wrapped and put under the tree. Thieves understand this preoccupation, and their intent is to capitalize on it.
Conventional wisdom among some would have people believe that entering autos occur predominantly in retail areas where a mass of vehicles is present. While a large number of vehicles does provide ample opportunity for would-be thieves to strike, especially during the Christmas season where shoppers are visiting stores and stashing presents in their vehicles, there is also more to the story.
While perhaps a more minor type of crime compared to many others, having a vehicle entered and items stolen, along with the damage to a vehicle and time and the expense to repair that damage, is a type of crime that is seen throughout the year in communities across Fayette County.
The Citizen makes a point of frequently reporting on crime activity countywide, including entering auto incidents. This is done to inform and educate the readers about what is happening in their specific community or neighborhood.
Whether Babb or any of the county's municipal law enforcement agencies, officers always caution motorists to never leave a vehicle unlocked in the community or at home, and to never leave valuables in plain sight.