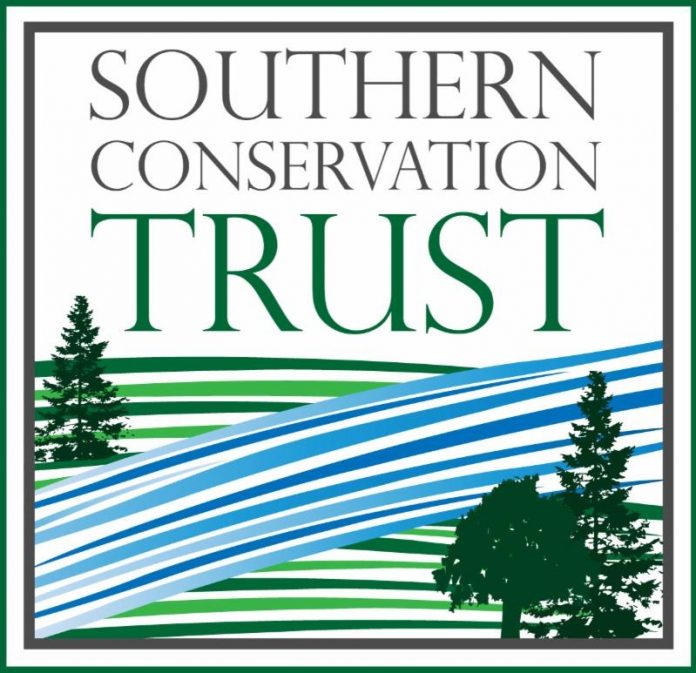 Southern Conservation Trust (SCT) has announced that it will be moving its headquarters from Peachtree City to Fayetteville in November. The new offices on Beauregard Boulevard will open in early 2020.
SCT Executive Director Katie Pace said the new headquarters will be located at 305 Beauregard Boulevard, a short distance from downtown. The headquarters at the Bennett-Graham-Brewer house is situated on 3.21 acres and includes a barn that will also be used for SCT activities.
Having outgrown the small office space in Peachtree City, Pace said the 2,500 sq. ft. house, built in the late 1850s, will provide plenty of space for the organization's far-ranging needs.
The new SCT headquarters will provide much larger office space and will serve as an event facility for the variety of environmental and educational classes the organization offers. Pace said SCT offices for its nine full-time staff, volunteers and interns will be upstairs, with the downstairs area providing space for a nature center, conference room, exhibition room and several classrooms. The house is handicap-accessible, Pace added.
Pace said the home will include conference space for rent.
Outside, the 3.21-acre property will serve a number of purposes.
A variety of SCT classes and other uses are planned for the barn, which can also be used for weddings, Pace said.
The grounds will also serve multiple purposes, such as a location for tree-climbing and SCT's honeybee program. The backyard area will connect to the adjacent Fayette County Library and to the large City Center Park, expected to open in late 2020 or early 2021.
The location of the new headquarters brings another benefit for SCT and the Fayette community. The Sams property immediately to the south is being donated by Walton Communities for a public park space.
Situated on several acres, the property includes a wealth of plant specimens. Pace said plans include SCT establishing a botanical garden on the site.
Commenting on the move, Pace said, "Fayetteville has been very welcoming with everything we want to do."
For its part, SCT is the fastest-growing land trust in Georgia, and with SCT also offering parks and educational programs, something other land trusts do not usually provide.
"We have a young team, and we stay busy," said Pace.
SCT is the conservator of the Line Creek Nature Area in Peachtree City and The Ridge Nature Area in
Fayetteville.
Responsible for conserving tens of thousands of acres, Pace said by years-end SCT will have conservation activities ongoing in eight states.
For more information on the organization and its efforts visit https://sctlandtrust.org/