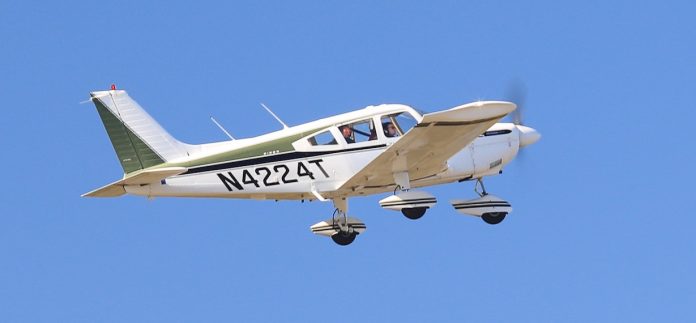 Falcon Field in Peachtree City hosted a charity event for Challenge Air on Oct. 15.
From 9 a.m. to 4 p.m., 46 children and their families were treated to 30-minute flights over the Atlanta Motor Speedway, Griffin, and back to Peachtree City.
It was a beautiful day for flying with clear blue skies and calm air. The day had over 60 volunteers including 14 pilots donating their time, fuel and aircraft. Ground school and safety briefings were given before each flight for the participants.
After the flight each child received wings and a certificate. Every flight was a huge success with smiles from the children and their family members. Breakfast started the day followed by lunch donated by Chick-fil-A. Falcon Field started hosting this event 5 years ago. This is the first year back following a 2-year hiatus due to Covid.
Challenge Air for Kids & Friends, Inc. is a Texas based non-profit corporation that joins together communities and families to host special events where kids who have some type of special need between the ages of 7 and 21, are given the opportunity, if able, to fly a small airplane. The Challenge Air experience inspires these special children to expand their individual perspectives, renew their faith in themselves and strive to reach for their dreams.
In the past 30 years, many events have been held in 34 states nationwide, in which over 40,000 children and their families have experienced the freedom of flight. Thousands of children with special needs have found new hope through the Challenge Air experience since its inception in 1993. The Challenge Air motto is "if you can fly an airplane, you can do anything!"
For more information contact Event Chair Jon McMillan (678-478-7027), Executive Director Challenge Air For Kids & Friends April Culver at 214-351-3353 or aculver@challangeair.org.
You can also visit www.challengeair.org. — Story provided by Anne Taylor.
In the photos below are volunteer pilots J.R. Pigg, Ralph Trapaga, Aron McClellan with their teams. Photos/Submitted.