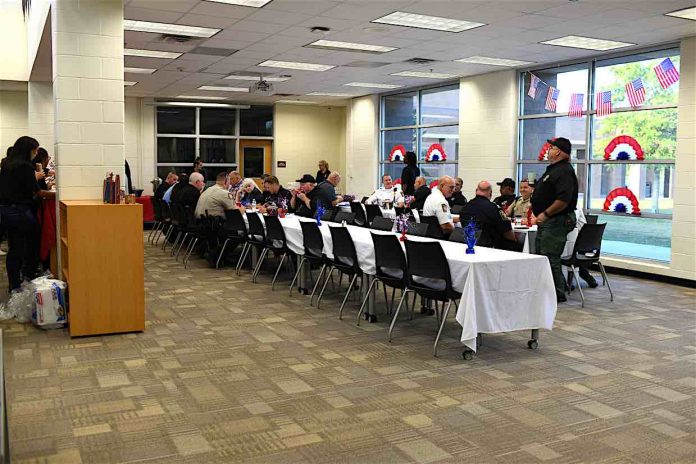 Whitewater High hosts special recognition breakfast — 
Schools across Fayette County marked the 18th anniversary of September 11, 2001 by remembering the nearly 3,000 men, women, and children who lost their lives on that tragic day and honoring those who serve and protect our country.
Peeples Elementary School honored Patriot Day by wearing red, white, and blue.
Cleveland Elementary and Whitewater Middle students participated in lessons related to September 11.
The Air Force Junior ROTC (AFJROTC) of Sandy Creek High School hosted their second annual commemorative ceremony to honor and remember those who lost their lives on 9/11. Fayette County and Town of Tyrone first responders were also in attendance and received special recognition for their service.
The Fayette County High School community honored September 11 with a moment of silence at 9:11 a.m. Additionally, a commemorative video was shown to students during the morning announcements.
Whitewater High's student ambassadors lined the hallways and entryways to welcome and honor over 30 Fayette County emergency service personnel for their commitment and service to the community.
To show their continued appreciation, student ambassadors also hosted a special recognition breakfast for the emergency service personnel. — By Nia Washington., Fayette County School System Public Information Specialist.