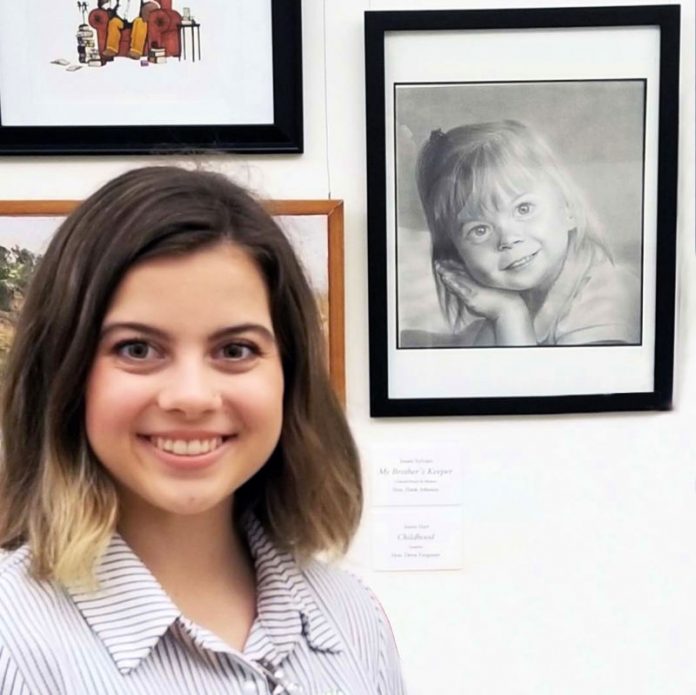 Artwork by a student artist at McIntosh High is on display at the U.S. Capitol for one year, where it will be seen by thousands of visitors.
Jessie Hart, a student in art teacher Carisa Green's class, won the Artistic Discovery Competition, a nation-wide high school art competition sponsored by the Congressional Institute to recognize and encourage artistic talent in the nation and in each congressional district.
This past spring, Jessie submitted her entry, a graphite drawing titled "Childhood," to Congressman Drew Ferguson's office for consideration to represent Congressional District 3 in the competition. Her artwork was judged by a panel of district artists who were charged with selecting the winning piece.
Jessie received two roundtrip tickets to Washington, D.C. for a June 24 ceremony honoring her work. She invited art teacher Carisa Green to accompany her on the trip.