Sponsored Feature
Kristen Moore is full of life for someone dying of inoperable cancer.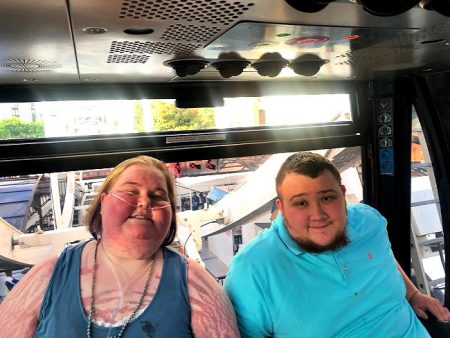 The 21-year-old Thomaston resident was newly married and attending nursing school in 2017 when she started having headaches, changes in vision and began to lose weight. An MRI revealed she had diffuse intrinsic pontine glioma (DIPG), a tumor located in the middle of the brainstem.
It wraps itself around the brainstem like a spiderweb, affecting unconscious bodily functions like the senses, breathing and the heartbeat. It is always fatal. Kristen was given a prognosis of nine to 18 months.
She started chemotherapy and radiation after her diagnosis but stopped in November 2018 because of the side effects and the lack of improvement. Her treatment makes it a struggle to breathe, to walk and move normally. The steroids she's had to take have caused her to gain 150 pounds. With all that combined, Kristen requires a wheelchair.
Kristen made the decision to enter hospice in December 2018 under the care of
Brightmoor Hospice
.
"I decided that I was living to be in a doctor's office, and it was no life at all," says Kristen. "So, I came off of treatment and came to hospice, and I've been on hospice since January. And I've gotten to do some incredibly awesome things."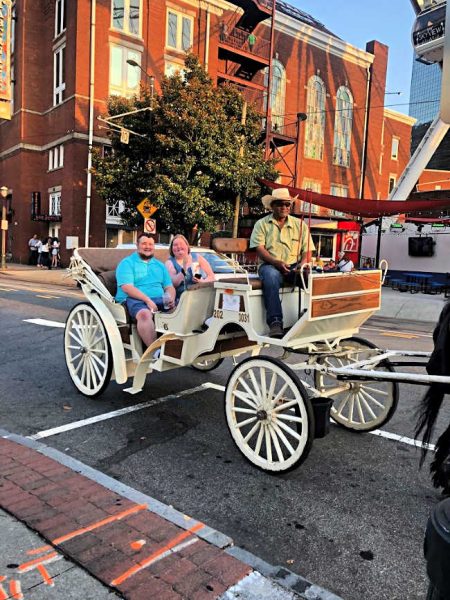 Kristen and her husband Curtis have been married since May 2017. To celebrate their second anniversary, Brightmoor Hospice partnered with Second Wind Dreams, a national non-profit, to send Kristen and Curtis to Atlanta, where they enjoyed a Mexican dinner, horse and carriage ride and rode the SkyView Ferris wheel overlooking Centennial Olympic Park.
"I was treated like royalty,' Kristen recalls. "One, I've never seen a horse that big. Two, I've never been in a carriage. And three, I've never even been in downtown Atlanta until that day. And I was going to Atlanta for a whole year getting treatment, and I never explored the city. So it was awesome."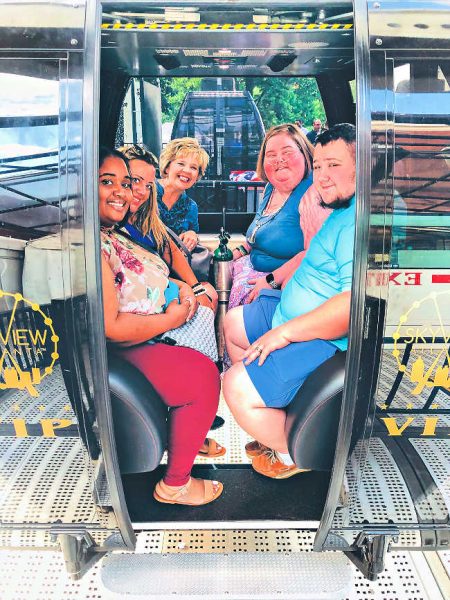 As a fan of "Family Feud" and the Steve Harvey radio and TV shows, one of Kristen's biggest dreams was to meet the celebrity. Brightmoor launched a social media campaign on June 12 to make that happen. Two days later, Brightmoor Hospice Administrator Chuck Brown received a call that Harvey was speaking to a group of inner-city boys and their mothers at The Rock Ranch that night.
So Kristen met her hero.
"The story of how he came up from nothing with no help from anyone, just with his own strength and own power, it was just so inspiring," Kristen explains. "And I wanted to meet him because of that, because that's what I want to be for people.
"I have this amazing platform," she continues. "It's a crappy situation, but it's an amazing situation, too. To me, it's all about perspective. You can look at it negatively or you can turn it around and say, how can I use this to give to others and make a difference?"
Besides helping her fulfill her dreams, Kristen has nothing but praise for her caregivers at Brightmoor.
"They have been beyond amazing," she says. "They have made me feel the most comfort in all of it. Even though they are my nurses, they are my friends, too."
And the staff at Brightmoor has nothing but praise for Kristen, who they say inspires everyone with her amazing attitude and outlook on life.
Kristen says, "I hope that my story impacts somebody so greatly that they want to pour out all their love and their words and their wisdom to make a difference.
"A hard day is never a hard life. It's all about perspective. And if you can look at it positively, you will get a positive result. Always."