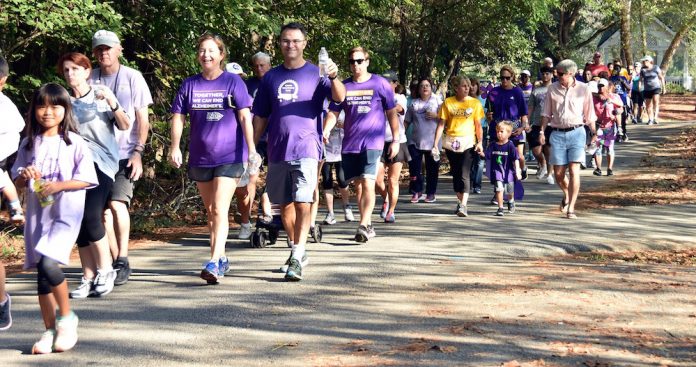 The Walk to End Alzheimer's Southern Crescent will be holding a "Purple Night Out" at Line Creek Brewery in Peachtree City Friday, Aug. 16, from 5 to 7 p.m.
All money raised will go toward the Walk to be held Oct. 5 at "The Fred" in Peachtree City.
Alzheimer's Association Cups will be sold for $10, which will include your first beer.
There will be a raffle, Walk information, fundraising tips, a food truck, and fun.
Wear your purple and learn more about The Walk to End Alzheimer's!
The Alzheimer's Association Walk to End Alzheimer's is the world's largest event to raise awareness and funds for Alzheimer's care, support and research. Participants can join a team or register to walk as an individual at alz.org/walk.