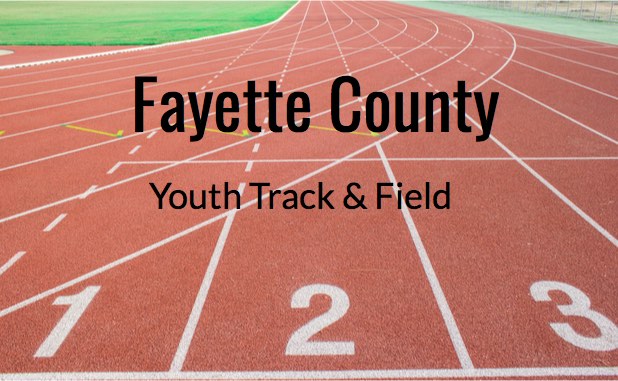 Drive Phase Track Club is a Georgia 501c3 based in Fayetteville. As a USA Track and Field member club serving youth athletes from the ages of 7-18, Drive Phase trains from February through July at Kenwood Park.
The program consists of six coaches who train 75 athletes in almost every discipline in track and field.
The program has received great support from the Fayette County Commissioner's Office and the County Parks and Recreation Department.
Coaches prepare athletes to compete in local, state, and regional competitions with the hopes of qualifying for the USATF National Junior Olympics.
This season, Drive Phase had 42 athletes qualify and compete in the Junior Olympics that were held in Sacramento, Calif., July 22-28.
Athletes who finish in the top eight places in their events are recognized as USATF Junior Olympic All-Americans, a huge national honor in youth track and field. This year, 25 of the 42 athletes who competed for Drive Phase at the Junior Olympics earned this prestigious honor.
The athletes who competed were: Ademola Adewusi, Undraye Blake, Cameron Bowsky, Caleb Costen, Derreon Costen, London Costen, Julian Harris, Andre Kelly III, Ethan Martin, Tyler Mullner, Zion Prescott, Isaiah Smith, Allen Sulton IV, Jaden Warner, Justin Warner, Brennan Williams, Valencia Bryant, Scotlyn Costen, Sydney Costen, Jahmyah Exum, Madison Gardner, Isis Grant, Gabriella Grissom, Taylor Gullatte, Chloe Jones, Jade King, Ryan Lewis, Yahnari Lyons, Chase Mason, Bobbi Olive, Destiny Patton, Olivia Powell, Madison Poythress, Malayna Reckley, Morghan Reckley, Zora Redding, Kimura Saunders, Emmerson Strickland, Ciara Sulton, Kamora Taylor, and Tia Williams. —
Submitted by Coach Lamar Grant
Drive Phase
Head Coach, USATF Level 2
USATF Georgia, Executive Vice President
Fayetteville, Ga.