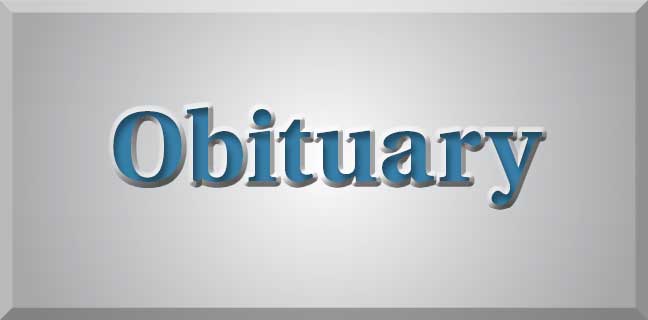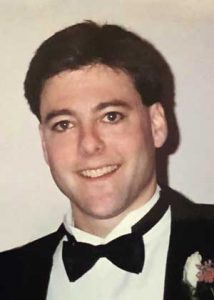 Henry Brandon Stern, 56, of Peachtree City, Ga., formerly of Albany, Ga., died peacefully at his home surrounded by his family on Monday, July 29, 2019.
His funeral service was held at 11 a.m. on Thursday, August 1, 2019 at Kimbrell-Stern with burial following at Riverside Cemetery. Dr. Rabbi Philip Cohen will officiate.
The family received friends at Kimbrell-Stern on Wednesday, July 31, 2019 from 6-8 p.m.
Henry was born in Albany, the youngest son of the late Charles Marks and Virginia Jackson Stern. He attended schools in Albany and graduated from Albany High School in 1981. Henry was a member of the Albany High School baseball team.
He graduated from the University of Georgia in 1985 with a BA degree in Economics. Henry began his banking career in 1986 at Trust Company Bank in Albany. He moved to Security Bank and Trust in 1990 until 2002, then worked at Heritage Bank of the South until 2004. After his banking career, he bought a Maryland Fried Chicken franchise in 2005, and operated in until 2013. Henry obtained his real estate license and was a development manager for Strickco, LLC. In 2016, he went back into the restaurant business with Waffle House as a unit manager. He graduated at the top of his class with one of the highest GPA's ever from Waffle House University, their management training school.
While in Albany, Henry was a member and a Past President of Temple B'Nai Israel. He was a member and Treasurer of the 1994-1995 Leadership Albany Class. He was President of the Downtown Albany Merchants Association in 1995-1996. He was a member of the Doughtery/Lee Unit of the American Cancer Society from 1990-1998, serving as its President in 1996-1997. Henry served as a member of the Boys and Girls Club of Albany from 1992-2002, serving as its President in 2001-2002. He was appointed by the Mayor to the Water, Gas, and Light Board of Commission in 1996. He was asked by the Mayor to remain for the 4th term, despite three one-year term limits, due to his effectiveness during the challenging period of natural gas deregulation and telecommunications transformation. When Henry moved to the Peachtree City area in 2015, he continued his community involvement by becoming a member of the Downtown Development Authority in Senoia, Ga. Henry was preceded in death by his mother and father, and his uncle, E. J. "Buck" Stern.
Henry is survived by his wife: Suzanne Strickland Stern, Peachtree City, Ga.; 2 daughters: Lindsay S. Cain (Jay), Atlanta, Virginia "Ginny" Stern, Atlanta; 2 brothers: Eric L. Stern and David M. Stern (Vivian), both of Albany; father and mother-in-law: Jim and Linda Strickland, Peachtree City, Ga.; brother-in-law: Todd Strickland (Laura), Peachtree City, Ga.; nieces: Hannah L. Stern, Atlanta, Ga., Madi Strickland, Athens, Ga., Kate Strickland, Peachtree City, Ga.; nephew: Charles E. Stern, Athens, Ga.; Uncle: Lawson E. Jackson, Jr. (Eloise), Richardson, Texas.
Those desiring may send memorials to the Boys and Girls Clubs of Albany, P.O. Box 1130, Albany, Ga. 31702, UGA Athletic Association, your local humane society, or to the charity of your choice.
You may sign the online guestbook at www.kimbrellstern.com.