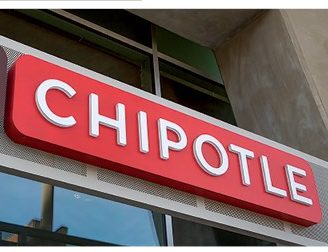 R

epresentatives for the new Chipotle restaurant at The Avenue in Peachtree City were back before the Planning Commission on July 8. Concerns from the previous meeting were addressed and the project was approved.
The exterior look of the proposed Chipotle, located near the intersection with Ga. highways 54 and 74 where the former Rite-Aid pharmacy was located, featured four sides brick but came across to commissioners in June as "looking like a box."
The box-like appearance of the building was the only sticking point with the project.
That issue was resolved after Commissioner Paul Gresham agreed to work the with applicant. The result came with a quick, unanimous approval on July 8.
"I think what you and Paul have worked out is a beautiful project," Chairman Frank Destadio said to the Chipotle representative.
The second building was initially expected to be a bank.
Planning and Development Director Robin Cailloux at the June meeting announced that the second building would be home to Starbucks, which will move from it's current location a short distance away.
The new location, which will be a larger 2,500 sq. ft. building, will provide a drive-thru window, something the current Starbucks does not have.
I

n the second restaurant decision, conceptual plans for the Bridge Park commercial development on Ga. Highway 74 North adjacent to the Hilton Garden Inn were approved last year. It was on July 8 that the conceptual site plan for the McAlister's Deli restaurant was approved .The vote to approve the plans for McAlister's Deli and an adjacent commercial building was unanimous.
The buildings will be situated along the roadway and diagonal to the Hilton Garden Inn that is located on Commerce Drive, one block off Hwy. 74.
Having moved just to the south, the original plan called for the two buildings to be situated in front of the hotel.
McAlister's Deli will be located in a 3,359 sq. ft. building, while the second building will total 3,225 sq. ft. and may or may not be a second restaurant, project representatives said.
Those representatives said McAlister's hopes to open before the end of the year.