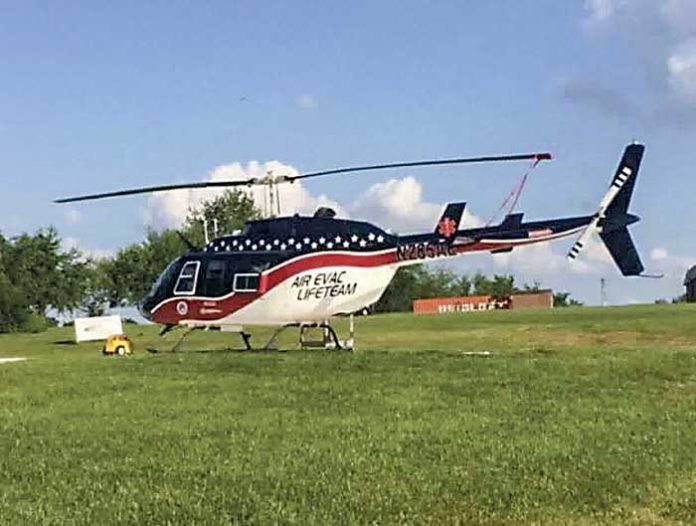 The conceptual site plan proposed by Marksmen Properties for a two-story, 3,000 sq. ft. building with staff quarters, a maintenance bay and a helicopter landing pad was approved by the Fayetteville Planning and Zoning Commission on April 23.
The property is located on a 1.9-acre site in the Promenade Industrial Park, behind the Uptown Square Shopping Center and across Ga. Highway 85 North from the Fayette Pavilion.
The approval to establish the Air Evac helipad facility was approved by the City Council on March 7.
Next up for the project was the conceptual site plan for the building that will house an on-duty nurse, pilot and paramedic.
Air Evac is a private helicopter transport company.
One helicopter will be located at the base, and Air Evac budgets for 30 flights per month. This averages to one flight per day, however some-days may see more, and some days may have zero flights as this business operates on an as needed basis 24 hours a day, seven days a week, according to Air Evac.