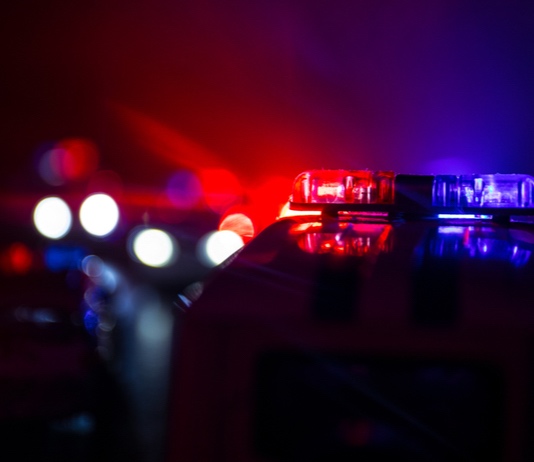 Man busted after sleeping it off in a stranger's garage —
A north Fayette County woman on April 6 was robbed at gunpoint in her driveway after returning home from shopping in south Fulton County.
Sheriff Barry Babb said the woman reported that she returned home to her residence near Ga. Highway 138 at approximately 9:46 p.m. after shopping at the Walmart in the Old National Highway area.
As she exited her vehicle, a man approached her with a handgun drawn and demanded her money, Babb said. The woman said she gave the man her cell phone along with her purse and its contents.
The man ran to a gray, four-door passenger car and drove off, said Babb.
The woman described the man as a black male, 5'7" and weighing approximately 165 pounds. He was wearing a black facial mask that covered the bottom of his face, Babb said.
Babb said the woman said she did not believe she had been followed home.
Man busted after breaking into garage
A McDonough man was arrested April 7 after entering a garage and bedding down for the night after getting into a fight with his girlfriend while intoxicated as they travelled near Ebenezer Road. The man was picked up by deputies while walking near Quarters Road.
Lucas Helms, 44, was charged with criminal trespass and loitering or prowling, according to Fayette County Jail records.
Sheriff Barry Babb said deputies at approximately 8:27 a.m. responded to a residence on Nelms Road where they were told by a father and son that they found a problem with the garage door, with the motor disengaged and a window open.
The homeowners said they went upstairs to a storage area above the garage and found Helms asleep on the floor.
Upon awakening, Helms reportedly said that he had a fight with his girlfriend while travelling through the area, that he had been intoxicated and that she had put him out of the vehicle.
Continuing his explanation, Helms told the father and son that he began looking for a place to sleep and ended up at their residence.
Helms left the home before deputies arrived, though he was located in the area and taken into custody, Babb said.