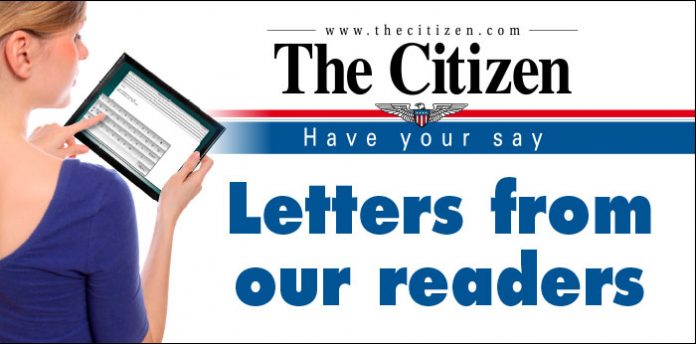 While driving home last night I found myself on Kelly Drive looking at the beautiful Lake Peachtree sign over the new spillway. For several days I have been thinking about the negative letters to the editor that have been in recent editions of The Citizen and decided it is time to mention all the good things about our community.
Where else can you go for a walk on a paved cart path and notice the deer calmly walking among the trees, folks lined up to snap pictures of eagles soaring over the lake, many varieties of ducks and geese not to mention herons and the snapping turtles looking for bugs landing on the waters surface. At Battery Way park you can walk out on Spyglass Island and sit for hours with a good book. The city has preserved our green spaces while providing us with beautiful neighborhoods.
I also picked up a copy of the recent Fayette Women magazine and read the wonderful article about Joan Velsmid and her amazing contributions to our community. She is not alone in bringing great changes and opportunities to Peachtree City and Fayette County. The library, thanks to the efforts of Honey and Rebecca, has been providing incredible art shows and receptions(be sure to stop by Sunday, March 17, 3:30 p.m.) for artists from Peachtree City and surrounding areas.
This past weekend the city held a 60th birthday bash at Drake Field that delighted everyone. The kids had so much fun while the adults met up with friends and neighbors on the beautiful lawn.
Our children have the privilege of attending top ranked schools, our local hospital receives national acclaim and our crime rate is very low — what more could you ask for!
Take a walk this week and count your blessings.
Carolyn Browning
Peachtree City, Ga.