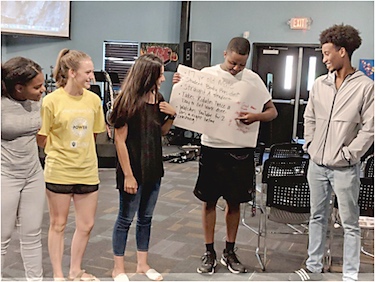 Do you know a teenager who has the potential and desire to be a leader in our Fayette County community? AVPRIDE's youth leadership program, Fayette Youth Leaders PRIDE (FYLP), is accepting applications for 25 new participants for this spring.
Interested high schoolers are invited to the FYLP Spring Flight Meet and Greet on Saturday, Feb. 23, at Starbucks located in the Peachtree East Shopping Center, from 1-3 p.m. Students will be able to meet FYLP leadership, engage with current FYLP students, and learn more about how they can be a part of this elite leadership program.
The FYLP Program is comprised of innovative and influential student lea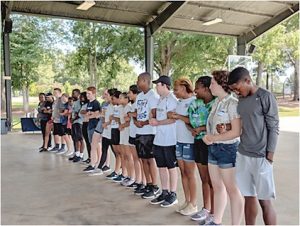 ders from all 5 county high schools. Students have opportunities to engage in monthly skill-building workshops, create and participate in community service projects, connect and work with community and business leaders, and attend the 5-day, summer Georgia Teen Institute Leadership Conference. FYLP students are changing the paradigm of youth engagement in Fayette County through these types of activities!
For more information about this opportunity contact Meredith Bragg, FYLP Youth Coordinator at mereditbragg@avpride.com or call (256) 591-3577. You may also access information and the FYLP application from the AVPRIDE website at www.avpride.com.
About AVPRIDE
The mission of the Association of Village PRIDE, Inc., is to assist Fayette County youth to become conscious and productive citizens of society who will make significant contributions to their community.