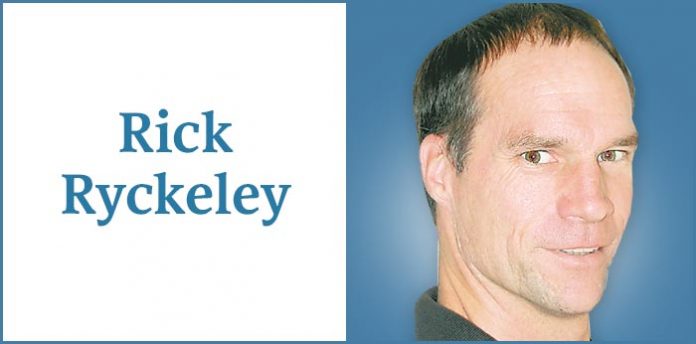 With just a few days left, if you don't have a tree by now, you're late — unless it's your tradition not to put up a tree before Christmas.
If you do, you have time for some important tree decorating decision-making. Add your family's own traditions and you'll be assured of having a perfect tree. If you don't have any traditions, there's still time to do your tree the Flamingo Street way.
Growing up for those seven years on Flamingo, there wasn't a more magical time at our house than the Christmas season. To get our tree, our family piled into the forest green station wagon with the faux wood panels and headed out to Bob's Tree Farm.
Our parents watched as my three brothers, The Sister and I ran up and down rows shouting, "This one! Over here!" Upon final selection, we all took turns cutting at the tree trunk, then shouting, "Timber!" when the tree fell. We helped Dad drag it back to the car and load it on top. Picking, cutting, and dragging were just the start of our Flamingo Street tree traditions.
With many rooms in our house, we all agreed the best place for the tree was the family room. Except Twin Brother Mark. He felt the tree should be in our bedroom. Dad said no and set it up in the corner of the family room.
The next tradition was choosing what to place on top: a star, an angel, or a homemade ornament. We all agreed each would stay on top for five days then be switched out. All except Mark. He wanted an aluminum plate on top so Santa could see our house better. Dad said no as he stood in a chair affixing the angel.
Next was our tradition of lights. Colored lights with big bulbs were something we all could agree on. Except, of course, Twin Brother Mark. He wanted only small white lights. Again, Dad said no, handing each of us a strand of colored lights.
Older Brother Richard, being the tallest, started at the top. Then came The Sister, Big Brother James, and then me. Since he was the shortest, Mark strung the lights around the bottom of our tree.
We all said it would be a good idea to wrap the white lights around Mark. Mark said no, but we did it anyway. With that aluminum plate on his head, he did make a good-looking Christmas tree.
The most time-consuming tree tradition was placement of ornaments. We made most of them so we each wanted ours near the top. Every year the upper half of the tree was filled with miniature Popsicle stick Christmas trees, paper snowflakes, cardboard cut-out manger scenes, our clay hands, tissue paper stars, reindeer made out of sticks, and yellow yarn hair angels with white pipe cleaner halos.
To finish, we strung popcorn on long strings of thread and wrapped them around the bottom of the tree. Mark just wanted to sit, not help, and eat all the popcorn. The rest of us kids said no. That's how the traditional popcorn battle always started.
Finally, our last tradition was when to take down the tree — a sad day for Mom. We wanted to keep it up all year long knowing if it were up long enough Santa would make a second visit. Tired of cleaning up pine needles, Dad wanted the tree down right after Christmas. Mom said no to all of us. She kept the tree up for the 12 days after Christmas.
Keeping our tree traditions alive, The Wife and I watched our granddaughters running in-between trees shouting, "This one! Over here!" Once home, it was set up in the family room. (The girls wanted it in their bedroom, but I said no.)
On top an angel and star has been swapped out every five days. We used strings of colored lights, and the girl's handmade ornaments adorn the tree. After stringing popcorn on thread, we had our first family popcorn fight. Finally, just like Mom, The Wife said our tree will be taken down 12 days after Christmas.
Whatever your tree traditions, if you pass them down to your children, chances are they'll pass them down to theirs. And if you don't have any tree traditions, you can do it the Flamingo Street way. Here's wishing you and yours a Merry Christmas and a happy New Year.
[Rick Ryckeley has been writing stories since 2001. To read more of Rick's stories, visit his blog: storiesbyrick.wordpress.com.]