Fayette County's proposed Comprehensive Transportation Plan did not exactly get a ringing endorsement from the Peachtree City Council Thursday night.
Instead, the City Council seized on the proposed extension of TDK Boulevard as a non-starter.
"You're asking me to open a thoroughfare that sooner or later is going to have to be expanded." said Councilman Mike King.
King also wondered who was going to pay for the project and if Coweta County was involved in the discussions.
"You're asking me to pay for Coweta County transients to be convenienced," King added.
"There's no way this thing is going to fly," said Councilman Kevin Madden.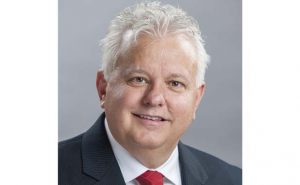 Councilman Phil Prebor agreed and said Coweta residents would just come flooding into Peachtree City.
City Manager Jon Rorie suggested creating a working group with all the affected parties.
"You can't be a border city and just plan from one side of the border," he said.
Consultant Michael Kray explained another posible east-west connection could be further south of TDK, near the athletic fields, but Madden said the city needed to look towards the north and south, specifically Tyrone Road and Ga. Highway 85 upgrades as alternative routes for Coweta's commuters.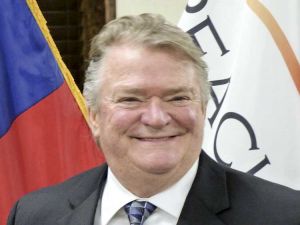 "There needs to be some sort of alternative," Kray said.
Rorie said there was no "magic bullet" solution for the issue, and any project would be 10-20 years out, albeit with more traffic volume.
Fayette County Public Works Division Director Phil Mallon said if the City Council wanted state funding for any of the possible connecting routes, they should just put a vague placeholder in the project list.
He also added he would contact the Atlanta Regional Commission about asking for assistance in working with Coweta County on solutions for the issue.
Countywide, community input on the draft CTP and Master Path Plan was given at events at four community events across the county, at open house events attended by more than 400 residents and by surveys that received more than 1,300 responses.
The draft CTP looked at existing roadways, with a view to future corridor improvements and areas where roads could be widened to meet coming traffic demands.
The plan also considered a draft Master Path Plan. Kray said the idea is to consider expanding the current path system, with an emphasis on safety and amenities.
Potential path projects throughout Fayette include pedestrian paths like those already existing in portions of Fayette, along with greenway trails, signed bike routes and sidewalks.
Path or greenway projects could be planned for Hwy. 54 to Peachtree City, Sandy Creek Road, Ginger Cake Road and New Hope Road.
"My concern is for the goose that laid the golden egg for Fayette County paths would have to standardize to theirs," said Mayor Vanessa Fleisch.
Draft versions of the plans will soon be available on the county website, www.fayettecountyga.gov.
Mallon said the goal is to have the final plans ready by the end of 2018, then to return the plans to the various jurisdictions for approval in early 2019.