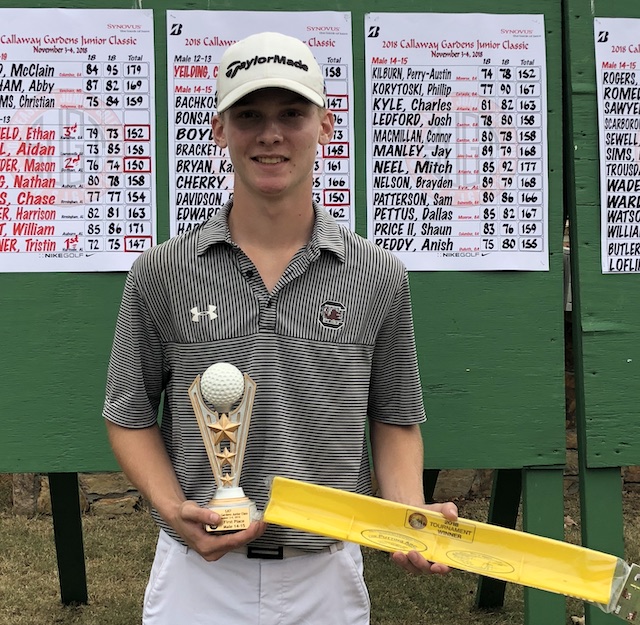 Kyle Bachkosky of Peachtree City won the boys 14-15 championship at the Southeastern Juniors Golf Tour this past weekend at the Calloway Gardens Mountain View golf course in Pine Mountain.
Bachkosky finished with a two-day total of 147 (76-71), beating out 35 total players in his division.
With the win, he has qualified for the Tour of Champions in Willow Point, Ala., the first weekend of December.