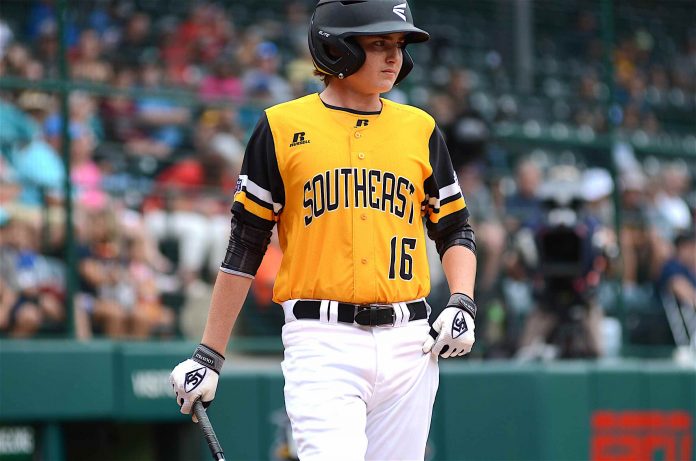 WILLIAMSPORT, PA — It was a difficult turnaround for Peachtree City Little League as it took on Japan for an early morning contest to determine the third and fourth place finishers at the Little League World Series in Williamsport.
Japan, led by the offensive efforts of Shinji Fujimoto, exploded for seven runs in the bottom of the second. Fujimoto, who finished with a double and two singles, connected with two hits in the inning as Japan never looked back to capture an 8-2 win over Peachtree City.
Despite the loss, Peachtree City will leave the Little League World Series having played the most innings out of any team on the way to becoming the fourth best in the world. It played in one of the most memorable games in Series history as it opened up with an 11-inning marathon against the West. That game was followed up with a walk-off against the Southwest and a 3-0 win over the Northwest.
"They came out flat," Peachtree City manager Patrick Gloriod said. "There was a letdown from yesterday and I'm really proud how they picked themselves up halfway through the game."
Japan made its move in the second when Shisei Fujimoto beat out an infield single for the team's first baserunner of the game. Masato Igarashi followed with a two-run home run, sparked an offensive rally that gave Japan a 7-0 lead.
A hit batter and single put two more on after the home run. A fielder's choice and error helped move runners before back-to-back doubles from Masaumi Ikeuchi and Kai Nogami drove in three runs. Fujimoto recorded his second hit of the inning when he connected with a double to drive the final run of the inning home. Fujimoto hit another double in the fourth.
"Every game, even going back to regionals, has been tight and very intense," Gloriod said. "I know what it means for those kids to see the field. I was happy I was able to get players in. I talked to the parents and said I wanted to get kids in regardless of the score in the game."
Chase Fralick hit a single in the first, but was stranded when a foul ball was caught near the dugout by Masaumi Ikeuchi. The ball almost got behind Ikeuchi, who had to make a quick adjustment to end the opening inning of the game.
In the second and third Peachtree City stranded two more runners after singles from Bo Walker and Wills Maginnis, respectively.
Peachtree City's offense finally got going in the fifth when Wills Maginnis stepped in and got a single after two strikeouts to open the inning. Tai Peete was then walked on six pitches and Jansen Kenty, Peachtree City's ace throughout the tournament, drove both runners in with a single to the right field wall. A pop fly to second ended the inning for Peachtree City.
"Jansen had been unbelievable," Gloriod said. "He's an exceptional player. He's one of the best 12-year-old athletes I've ever had the pleasure of being around."
Cayden Olvey made the play of the day in the fifth inning when he stopped a hard hit ground at third. He fell over to make the catch and was able to throw the ball to first for a play that required a challenge. The Southeast won in what will surely go down as one of the best defensive plays in the Series. Maginnis, who also has made multiple defensive stops worthy of mention, ended the inning when he snagged a line drive right back to the pitcher's mound.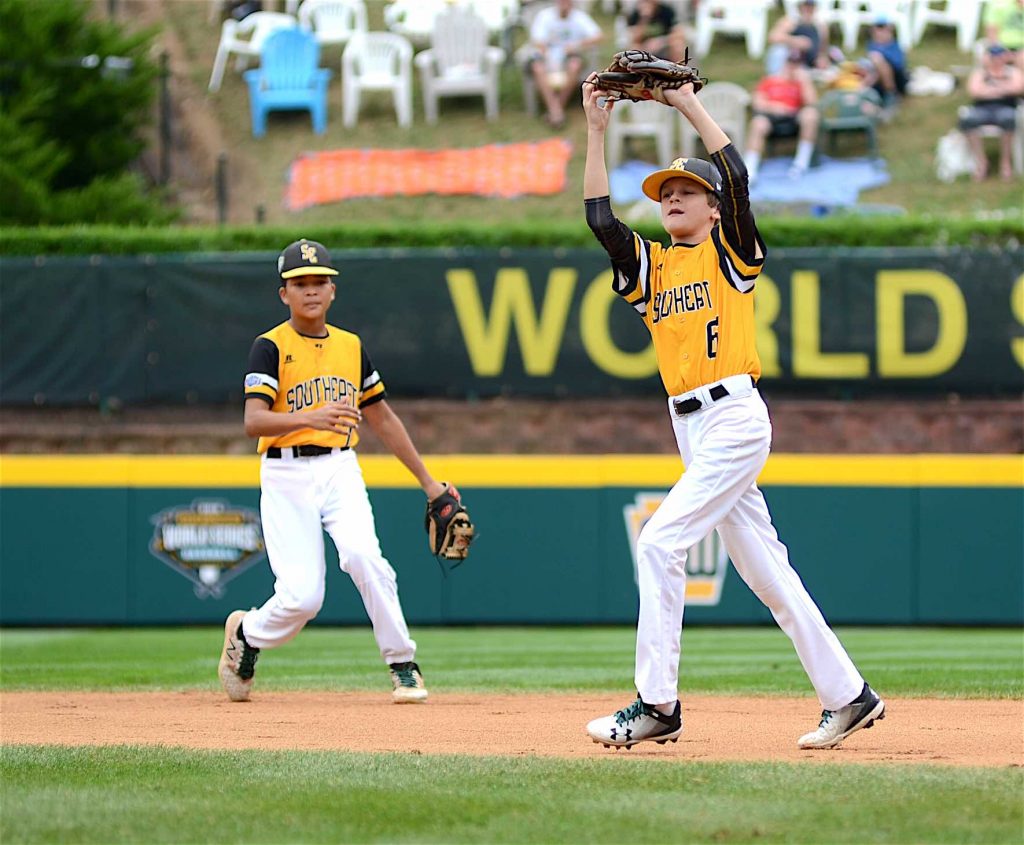 Peachtree City was able to get two runners on base in the sixth inning, but both were stranded when a fly ball to centerfield ended the game. Moments after being declared the third-place winner, Japan players went over and bowed to the Peachtree City fans.
The Peachtree City players followed and waved to the Japan fans before being given a standing ovation from their own fans who have stuck with the team throughout their run to being named the fourth best team in the world for 2018.
It was a Series that put Peachtree City on the map in Little League circles for more than just the way it played throughout the 10-day tournament.
"I've got way closer with the kids than I would have ever expected," Gloriod said. "They're just fun to be around. I'm in sales and I've been in sales my whole life. When you're not working you want to spend time with people who make you laugh. Life's hard and these kids make me laugh all the time. They are really fun to be around." — Reported and photographed by Brett Crossley
====================================
Japan 8, Peachtree City 2
PTC 000 020—2 6 2
JP 070 10X—8 9 1
Chase Fralick, Ben Traxler (2), Wills Maginnis (5), and Cole Manetti. Masato Igarashi, Shinji Furusawa (5), Yudai Yuasa (6), and Masaumi Ikeuchi.
WP: Igarashi. LP: Fralick.
Top Peachtree City hitters: Jansen Kenty 1-3, 2 RBI. Top Japan hitters: Shisei Fujimoto 3-3, 2 2B, run, RBI; Masato Igarashi 1-2, HR, run, 2 RBI.
Records: Peachtree City 4-3. Japan 4-2.