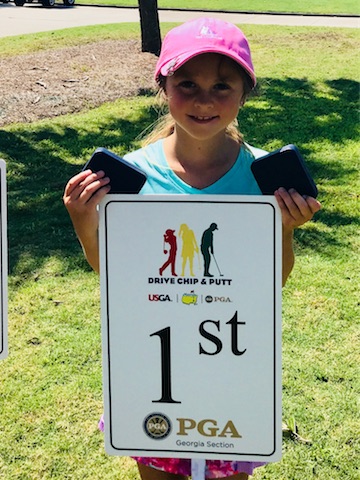 Maiya George of Peachtree City recently took home the overall first place at the sub-regionals in the 7-9 age division at The Landings in Savannah as well as first place in chipping.
She will now move on to the regionals at Sawgrass in Florida. If she places there she will go to the nationals at Augusta National Golf Club.
She just turned eight years old and attends Oak Grove Elementary School. You will usually find her on the golf course at Braelinn Golf Club or doing gymnastics and parkour.
She is the daughter of Christian Swann and Greg George.