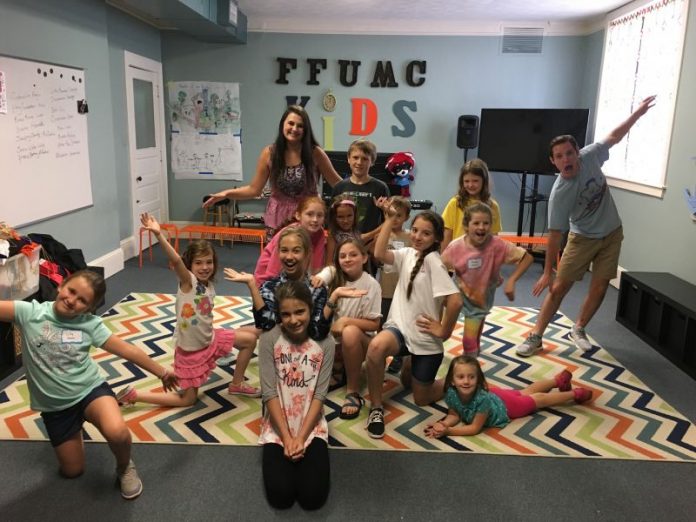 Children are invited to have fun, be challenged, and muster up all kinds of creativity in music, art, and drama at M.A.D. Camp at Fayetteville First UMC July 16-20.
This specialty camp for rising kindergarten through rising 6th grade students is designed for those with an interest in music, art, or drama. Students may choose a main focus while still getting to experience all three areas. Artists, actors, musicians: we all want to work together!
Cost for the camp is $90 per child with sibling discounts. For more information, contact Carson Thaxton at cthaxton@fayettevillefirst.com, go online at fayettevillefirst.com or call 770-461-4313.
Fayetteville First United Methodist Church is located next to the historic courthouse in downtown Fayetteville at 175 East Lanier Avenue.