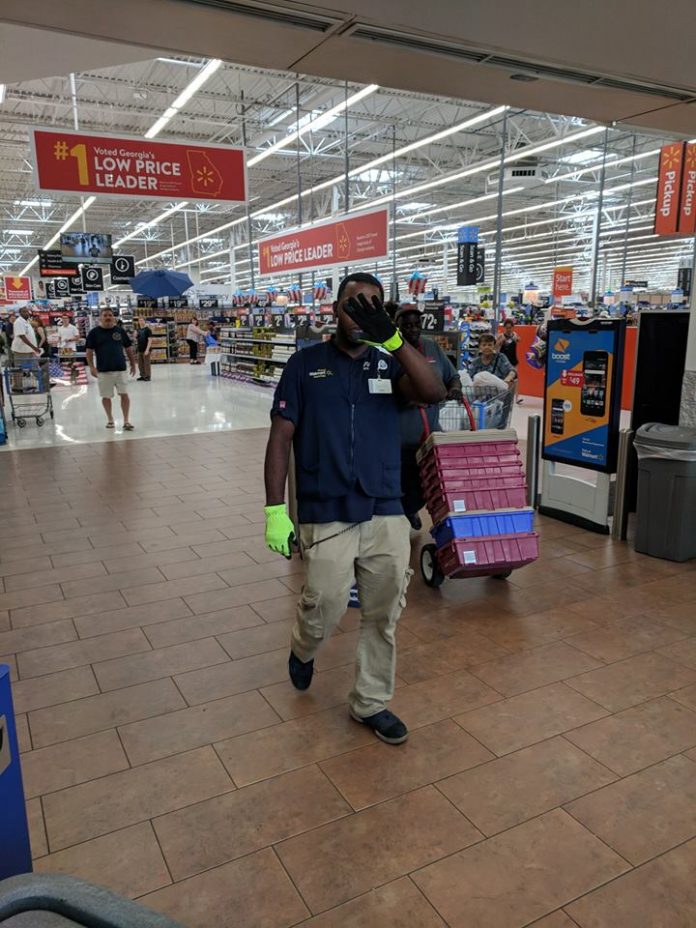 This is one of the two men posing as Walmart employees who attempted to steal merchandise from the Peachtree City store before being confronted by employees. Photo/Peachtree City Police Department.
Quick work by alert Walmart employees at the Peachtree City store on Ga. Highway 54 West stopped a theft by two men posing as company employees.
The Peachtree City Police Department said the two men wearing fake Walmart vests walked to the back of the store on June 29 and began loading pallet carts with merchandise.
Walmart employees confronted the two men, who said they were picking up merchandise for another store, police said.
Plans changed when more employees gathered, with cameras, and confronted the two men. The men quickly left the store and drove off in a U-Haul truck, police said.