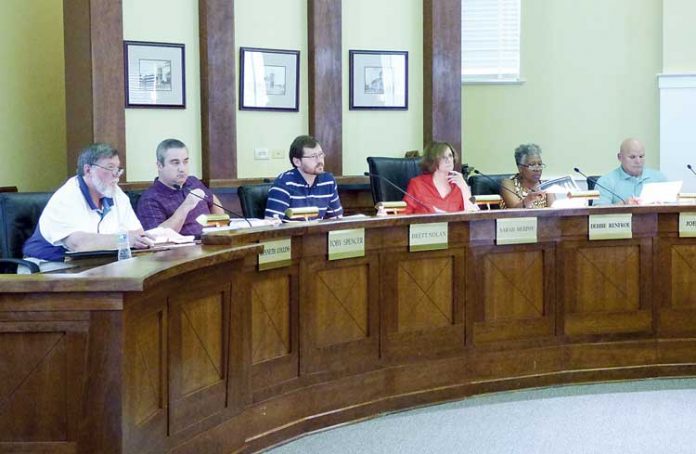 A non-voting work session topic at the June 26 meeting of the Fayetteville Planning and Zoning Commission gave commissioners an initial look at a preliminary proposal to annex 20 acres along South Jeff Davis Drive for a 52-lot single-family subdivision.
---
Above, members of the Fayetteville Planning and Zoning Commission include, from left, commissioners Ken Collins, Toby Spencer, Brett Nolan, Chairman Sarah Murphy and commissioners Debi Renfro and Joe Clark. Photo/Ben Nelms.
---
Applicant Gossett Group Development is requesting annexation in to the city and a zoning category of R-THC (residential townhouse-condominium), even though preliminary drawings call for single-family homes.
City planning staff said the applicant was incomplete and did not include items such as a stamped survey. Staff have not completed a review of the project, and have advised the applicant that the application cannot move forward until the required information is received.