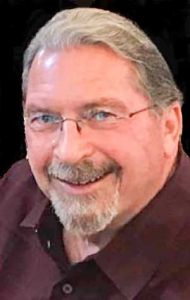 Mark William Huffman of Peachtree City, Ga. passed away on June 19, 2018 at the young age of 61.
He graduated in 1974 from Whitmer High School in Toledo, Ohio. Post high school, with an entrepreneurial spirit, Mark started several businesses in his hometown. He married Mona Wilhite of Fairfield, AL in 1987 and the two moved to Tyrone, Ga. where he was a home builder. In the last years of his life, he was employed in the trucking industry with Atlanta Dash.
Throughout, Mark's personal life he served at New Hope Baptist Church as a teacher in the Children's and Youth Ministries. He also loved his time spent at the family cabin in Michigan at the Hiawatha Sportsman Club.
Mark was preceded in death by his parents Richard Martin and Marcella (Marcy) Graham Huffman and a brother, Chip Huffman, nephews, Josh Huffman and Danny Altmiller and niece, Elizabeth Altmiller. He is survived by his wife, Mona Wilhite Huffman; son, Craig Huffman of Roanoke, Va.; daughters, Faith (Blake) DeBartola of Fayetteville; Katie Huffman of Seattle, Wash; and grandchildren, Lane and Vincent DeBartola; sister, Jeanne (Bill) Altmiller of Columbus, IN; and brothers, Dave (Carla) Huffman of Marysville, Ohio and Tim (Amy) Huffman of Toledo, Ohio; and several nieces and nephews.
Memorial services for Mark Huffman will be held Saturday, June 30, 2018 with visitation starting at 10 a.m. and service to follow at 11 a.m. at New Hope Baptist Church (South Campus). 1563 Joel Cowan Pkwy. Senoia, Ga. 30276. In lieu of flowers, the family is requesting contributions be made to The Daniel and Elizabeth Memorial Scholarship and/or The Josh Huffman Girls Tennis Scholarship. Parrott Funeral Home and Crematory, 770-964-4800.