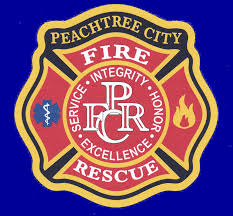 A June 12 house fire in Peachtree City damaged the garage and kitchen area and resulted in a minor injury to a firefighter and the death of the family's cat.
Peachtree City Fire Rescue spokesman Ron Mundy said a fire call, originally placed as a vehicle fire, came in at 4:53 p.m. at 103 Spincast Court off South Peachtree Parkway. Units arrived at 4:58 p.m.
Mundy said the resident had been initially been in his car in the garage and saw smoke coming from the vehicle. He went into the kitchen to retrieve water for the fire, but the resulting fire spread into the kitchen due to the door leading to the garage being left open.
Units arrived to find the garage 80 percent involved, Mundy said.
The resident was not injured in the fire, though one firefighter was injured, and subsequently treated and released, due to falling debris in the kitchen.
Mundy said the family cat died in the fire, and was buried in the yard by firefighters.