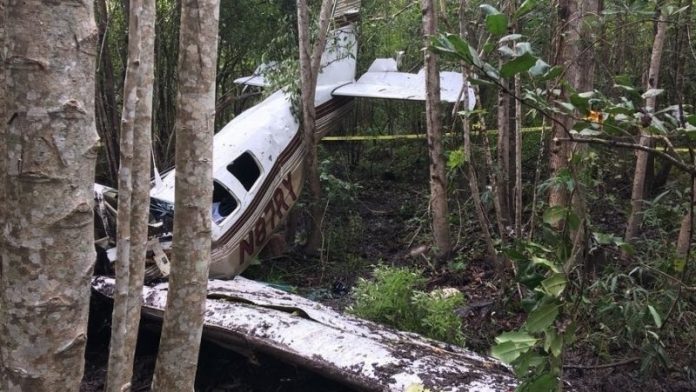 A Tyrone man piloting a Beech A36 aircraft was one of three people who died Aug. 28 when the plane crashed in Bryan County near Savannah.
The Bryan County Emergency Management Agency said Tyrone resident and pilot Randy Hunter and passengers William Cocke and Catherine Cocke died in the crash in a swampy area near Savannah, according to WJCL.com (Savannah).
The National Transportation Safety Board on Aug,. 29 said Hunter reported engine trouble before losing contact with air traffic control, with NTSB believing the plane was turning around and attempting to return to Savannah when the crash occurred, according to WJCL.
Byron Cocke was co-chief executive of CF Real Estate Services and Catherine Cocke was the owner of an interior design company, according to news reports.
Kristen Hunter, the wife of Randy Hunter, issued a statement Wednesday morning about the crash through attorney Rudyard Hayes of Tyrone:
"We are heartbroken to share the news that Randy Hunter, of Tyrone, Georgia, passed away Monday, Aug. 28, 2017, as a result of a tragic aircraft accident in Bryan County. Randy was a beloved husband, father, son, sibling and friend. Randy had a passion for his family and all things related to aviation and loved flying.

"Our thoughts and prayers are with the Cocke family who also lost two beloved and cherished family members in this tragic accident on Aug. 28. The Hunter family is sincerely grateful to all the first responders in their efforts to locate the aircraft. We ask for your prayers for the Hunter family as well as the Cocke family as we all try to deal with this tragedy."
Photo above/WJCL.com