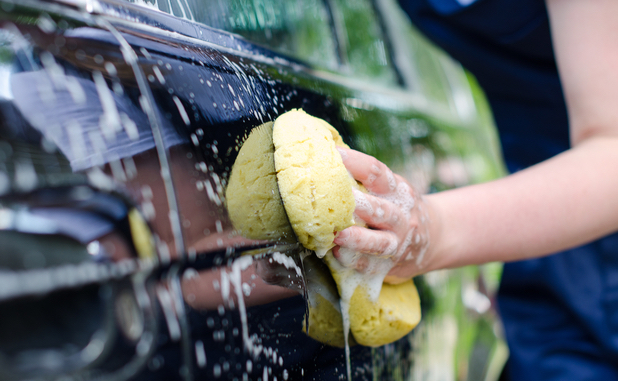 The attempt to establish the Tidal Wave Car Wash on the former Shoney's Restaurant property at Ga. highways 85 and 314 in Fayetteville has a history of controversy. Now back after a two-year absence, the proposal was tabled on June 27 to give planning staff time for an appropriate review.
Tidal Wave owner Scott Blackstock continues to want to construct a 3,250 sq. ft. structure on the 1.3-acre site on the west side of the intersection.
The item was tabled because some of the information submitted to planning staff had not arrived in time to be reviewed before meeting time. Tidal Wave representatives said they understood the need to table the item and would work with staff prior to the upcoming presentation.
The proposal is requesting a special exception to establish the business on the property.
The site was the former home of a Shoney's restaurant and was subsequently operated as a Hooters restaurant, the Onyx restaurant and the American Family Buffet. The building is currently vacant.
The project has significant history with the Fayetteville City Council.
The council on a 4-1 vote in May 2014 approved the Tidal Wave Car Wash rezoning from C-2 (community commercial) to C-3 (highway commercial). A special exception allowing a car wash on the property also passed on a 4-1 vote. Then-Councilman Ed Johnson in both cases voted in opposition.
In a rare move, former Mayor Greg Clifton subsequently vetoed the council approval, only to have the council overturn his veto in June 2014 on a 4-1 vote. Again, Johnson cast the lone opposing vote.
"(Also) in 2014, this property became a part of a legal suit filed by Mr. Reeves, a competing business owner, and remained in litigation for the past two years. Earlier this year, the city learned that the property owner (Tidal Wave) of 750 N. Glynn Street won the case, and he began the process to seek development of the property," said City Planner LaShawn Gardiner.