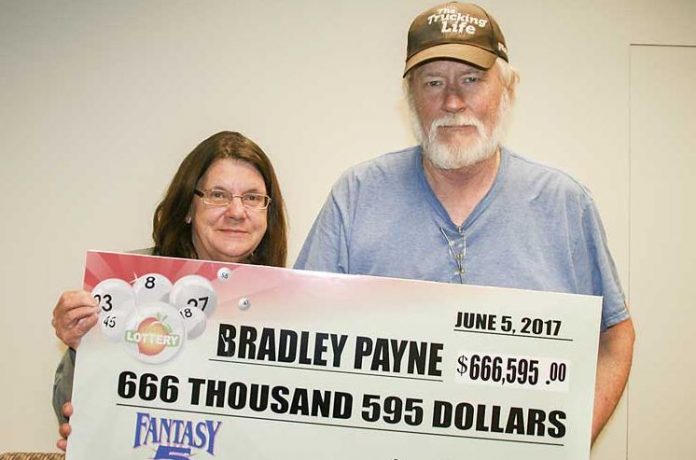 Fayetteville resident Bradley Payne recently claimed half of a Georgia Lottery prize. prize. Payne and a second winner matched all five numbers in the June 4 Fantasy 5 drawing, splitting the $1.3 million jackpot prize into a $666,595 win for each.
Payne purchased his winning ticket at K and R Food Mart, located at 8390 Senoia Road in Fairburn, according to the Georgia Lottery.
The lucky winner said that he was out running errands when he stopped and purchased the ticket. After checking his numbers and realizing that he was a winner, Payne said that he was ecstatic.
"I was smiling and jumping for joy," Payne said. "When I told my wife, she didn't believe me."
The 63-year-old veteran and retired truck driver said that he intends to use his winnings to pay some bills and relocate to St. Petersburg, Fla., according to the Georgia Lottery.
"I've been trying to get back down there since I retired," said Payne. "I'm grateful."
The second winner came forward Wednesday. Texaco Hop In, located on Memorial Drive in Stone Mountain, sold the second winning ticket.