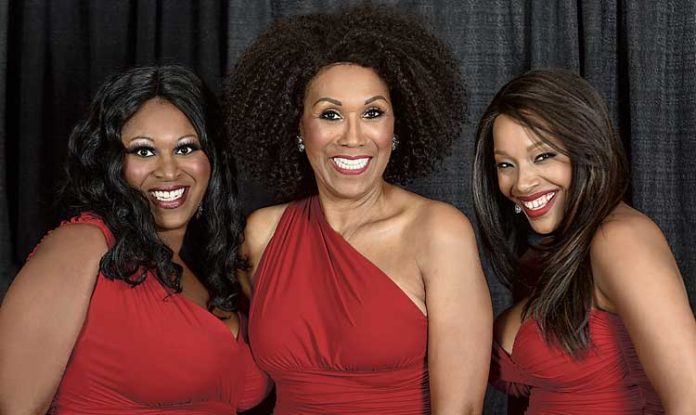 This weekend promises to be one of the biggest weekends in the county's history.
R&B legends The Pointer Sisters will take the stage Saturday evening, June 24, at Southern Ground Amphitheater for their first-ever concert in Fayetteville. And if that wasn't exciting enough, the opening act will be AJ Ghent, a "neo blues" pioneer who has worked in recent years with Gov't Mule, The Allman Brothers and even Zac Brown, who has sponsorship ties to Southern Ground Amphitheater.
"This will be a great night of music," said Main Street Fayetteville Director Brian Wismer. "We're excited to welcome these high-energy acts to the Southern Ground stage."
Gates open at 7 p.m., and AJ Ghent and his band will kick things off shortly thereafter. Known for his work on the stand-up steel guitar, AJ Ghent is described as an "indie rocker" whose repertoire spans from church to blues. The Pointer Sisters need no introduction, but they'll get one, anyway. Hailing from Oakland, California, the trio continue a tradition of setting the music world on fire since 1969.
The current lineup of The Pointer Sisters includes Ruth Pointer, Issa Pointer and Sadako Johnson, Ruth being the most veteran member of the group, having joined her sisters June and Bonnie in 1972, a year before they released their first album. Issa is Ruth's daughter, and Sadako is Ruth's granddaughter. The group is known all over the planet for their hits "Jump (for My Love)", "Automatic", "Fire", "He's So Shy", "Slow Hand", "I'm So Excited", "Neutron Dance" and others.
Tickets for The Pointer Sisters and AJ Ghent and all other shows are available via the website at SouthernGroundAmp.com and at the Old Fayette County Courthouse in Historic Downtown Fayetteville. The next concert will be Little River Band on Saturday, July 22.
Also on Saturday, Paul Anka makes a stop in Peachtree City.Anka's career was launched by the hit single "Diana" in 1957, and it's been a non-stop ride ever since with sales of more than 60 million records; over 33 Top 40 hits; and over 900 songs to his credit including Frank Sinatra's signature tune My Way, and the theme song from The Tonight Show.
His latest CD, Rock Swings, will soon debut in stores in the U.S., after hitting #1 on the charts in Europe. The album is a tribute to rock of the 80s, and features Anka's take on music previously recorded by artists such as R.E.M., Pet Shop Boys, Eric Clapton and Bon Jovi. In live performance, he consistently delivers with top-notch results.
For more information please visit www.amphitheater.org or visit us at The Fred Box office open from 11 a.m.-5 p.m. Tuesday- Friday and open at 3 p.m. on show day.