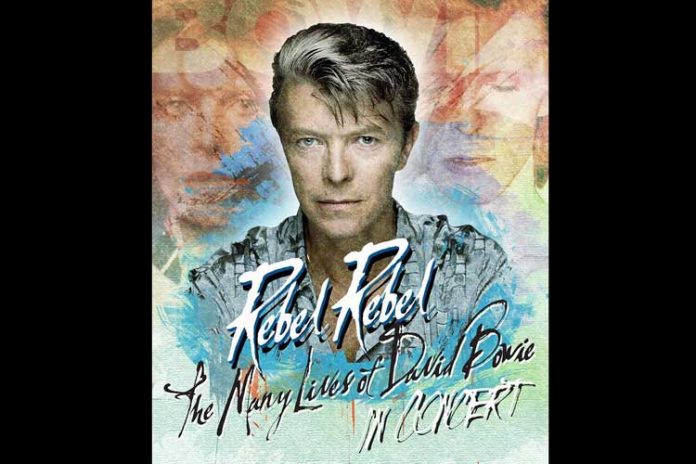 Rebel Rebel, The Many Lives of David Bowie, in Concert makes a stop at the Frederick J. Bown Amphitheater in Peachtree City June 2.
This amazing show premiered Oct. 6 at The Rose Theatre, Ontario and exceeded all expectations.
Featuring exciting and brilliant dead-on vocals, perfectly produced sound and amazing musicianship. "Rebel Rebel" is an extraordinary high quality tribute to the iconic David Bowie and covers his extraordinary characters from Ziggy Stardust to The Thin White Duke.
For more information please visit our website www.amphitheater.org or call / visit us at The Fred Box office open 11 a.m.-5 p.m. Tuesday- Friday and open at 3 p.m. on show day