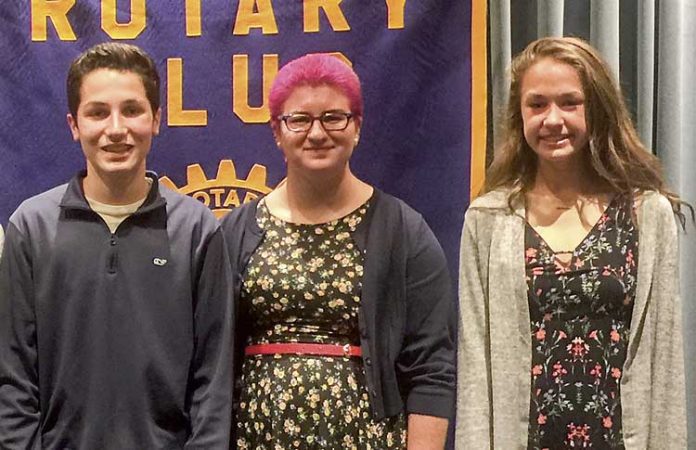 Three McIntosh students have been named winners in the Laws of Life Essay Contest sponsored by the Rotary Club of Peachtree City and the Georgia Rotary Clubs.
Catherine Quarles was the overall school winner, and finished fourth in the state competition. Mateo Rodriquez was the 11th grade winner, and Mattie Wortman was the 9th grade winner.
As the school winner, Catherine received $100, and was also awarded $300 for placing fourth in the state competition. Grade level winners Mateo and Mattie each received $50.
The Laws of Life Essay Contest is a character education and ethical literacy program for high school students. It encourages teenagers to articulate their values and ideals, and it recognizes and rewards good character.
Students are asked to select a maxim or "Law of Life" and explain how the character values and ethical implications of the maxim apply to their lives. In doing so, students reflect deeply and write from the heart about what they think matters most. The contest celebrates the students' stories and their profound reflections.