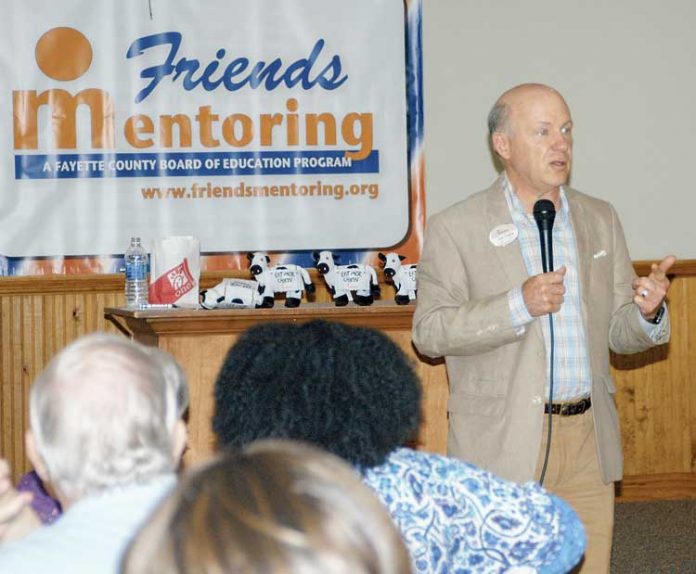 Adult mentors of the Fayette County Public School System's Friends Mentoring Program were honored for their service to students at the ninth annual Friends Mentoring Appreciation Breakfast held April 28 at the Historic Train Depot in Fayetteville.
Approximately 50 mentors attended the breakfast. Among them were two Fayette County Board of Education members, vice-chairman Diane Basham and Leonard Presberg, both active mentors in the program. Also, a special recognition was given to mentor John Masler, who has participated in the program for 15 years, said school system spokesperson Melinda Berry-Dreisbach.
Chick-fil-A Chief Executive Officer and Pinewood Forrest Chief Visionary/Developer Dan Cathy was the keynote speaker. Servant leadership was the focus of his message.
"I want to give all of you a huge thank you for what you are doing. I am a direct beneficiary of your work, and I appreciate all that you do to help shape the future of our county," Cathy said in his opening remarks.
Berry-Dreisbach said Friends Mentoring is an opportunity for volunteers to make a positive impact on the life of a child. Mentors meet weekly one-on-one with their students in a school based setting. The program focuses on assisting children in developing relationship skills, building positive life skills, and improving academic proficiencies. Anyone interested in becoming a mentor can get more information at www.friendsmentoring.org.