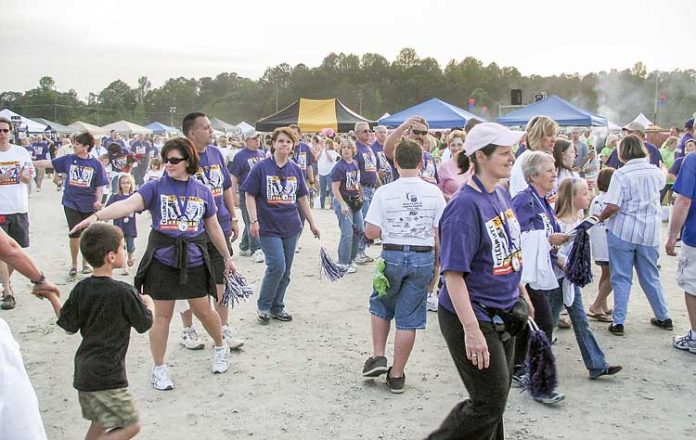 Cancer survivors, caregivers, volunteers and community members will unite this Friday for the annual American Cancer Society Relay for Life for Fayette County in an effort to free the world of the pain and suffering of cancer. The event is scheduled for McCurry Park.
Activities start at 6:30 p.m. with the Opening Ceremony. Other events throughout the evening include the Survivor's Lap, the Caregiver's Lap and the Luminaria Ceremony. During the Relay for Life events, members of each team take turns walking or running around the track or path. Numerous teams participate in fundraising in the months leading up to the event.
The American Cancer Society Relay for Life movement is the world's largest fundraising event to save lives from cancer. Uniting communities across the globe, the American Cancer Society celebrates people who have battled cancer, remember loved ones lost and take action for lifesaving change.
Funds raised help the American Cancer Society provide free information and support for people facing the disease today, educate people about how to reduce their risk for cancer or detect it early when it's the easiest to treat, and fund cancer research that will help protect future generations.
In the United States alone, there are more than 3,500 Relay for Life events with approximately 2.7 million participants. Last year, Relay for Life events in the United States raised over $279 million dollars.
For more information about this Friday's American Cancer Society Relay for Life for Fayette County, contact Calle Wallace at 404-329-5730 or at calle.wallace@cancer.org.